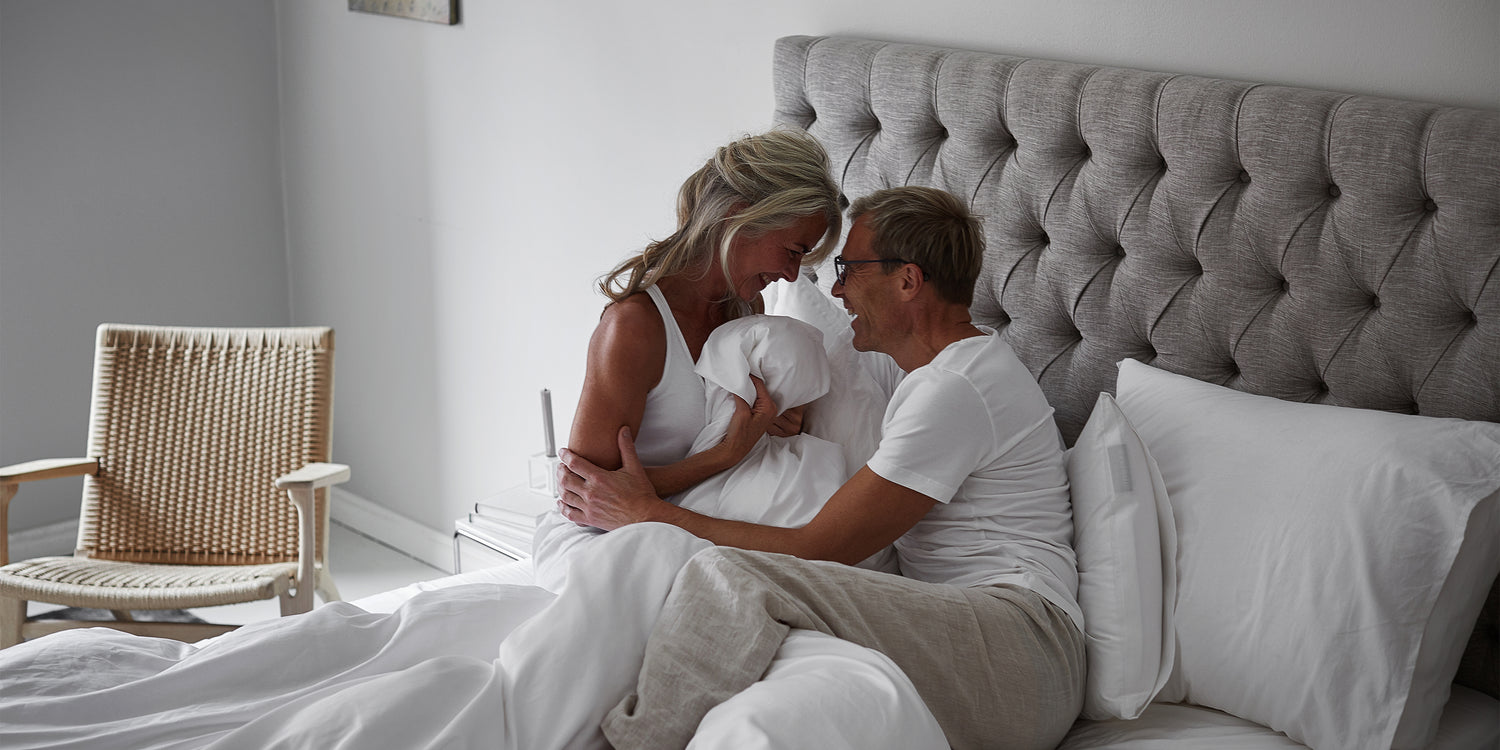 Here are five reasons why you'll love your down duvets and pillows.
1. Supreme comfort
There's no denying the comfort that a high-quality down duvet or pillow can provide. The light, fluffy filling conforms to your body, creating a plush, cozy sanctuary that's perfect for a good night's sleep. It's like wrapping yourself in a warm, inviting cloud.
4. Hypoallergenic properties and commitment to sustainability
High-quality down duvets and pillows are processed carefully to remove allergens, making them hypoallergenic. This ensures that even those with allergies or sensitivities can enjoy the comfort and warmth of down without worry.
Beyond comfort, many companies in the down industry are committed to sustainable and ethical practices. They ensure that the down is responsibly sourced and produced with minimal environmental impact. Choosing down products from these companies means not only investing in your comfort but also supporting businesses that prioritize environmental responsibility and ethical sourcing.
Delivering warmth & craftsmanship since 1936
Experience the legacy of Scandinavian excellence! Our impeccably clean and ethically sourced Joutsen-down products aren't just items, they're sustainable investments for your well-being. Join us in celebrating the purest form of comfort with the world's cleanest down products, artfully crafted for your utmost tranquility
Unmatched comfort with various sizes and fill options
Explore our best-selling down pillows and duvets.