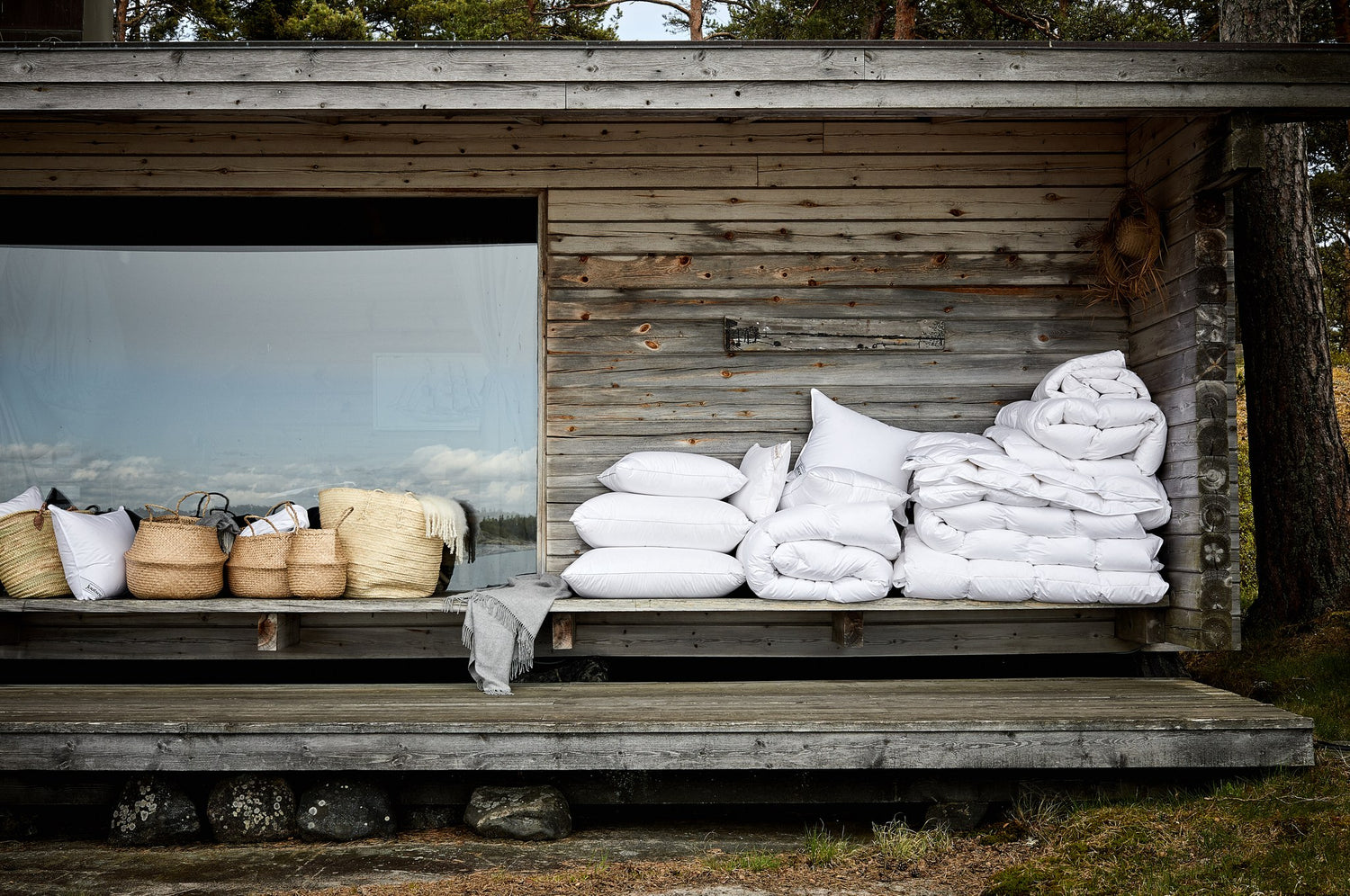 How to choose a down duvet?
Guide to selecting the perfect duvet for your needs
When it comes to choosing the right duvet, considering your personal preferences and requirements is crucial. Here are some factors to help you make an informed decision:
Sleep Temperature: Consider whether you prefer a warm or cool environment when falling asleep. This will determine the level of insulation you need from your duvet.
Whatever duvet type you select for yourself, you can be sure that from the very first time you use it, you will notice the difference in comparison to an ordinary duvet. You will experience how the light down duvet feels wonderfully and naturally warm, and you can feel like you are cuddling into a safe little nest. After experiencing this, you will not want to use any other type of duvet.
At its best, a down duvet can be marvelously warm in winter and conveniently even in temperature during summer. A warm down duvet is a good choice also in terms of energy consumption since the bedroom can be comfortable at a lower temperature, thanks to the duvet's natural warmth.
Which collection?
The down duvets and pillows in the Syli collection contain 90% down and 10% small feathers. This is our most popular down filling and it
can be called full down. The breathable fabrics of the Syli products are guaranteed to be tested over years of use, so this collection is a safe choice
and a long-term investment in good sleep and well-being. Syli collection also has a wide range of different duvet sizes.
The Jalo down duvets have an extra pinch of luxuriousness as the filling is nearly 100% goose down and the fabrics are the finest cotton
batiste. Together with the classic soft Jalo down pillows, this collection is the choice for those seeking extra comfort.
Sleep better
Select your favorite duvet from our Syli or Jalo collection. Fluffy down duvets and sleeping bags for also your little ones.