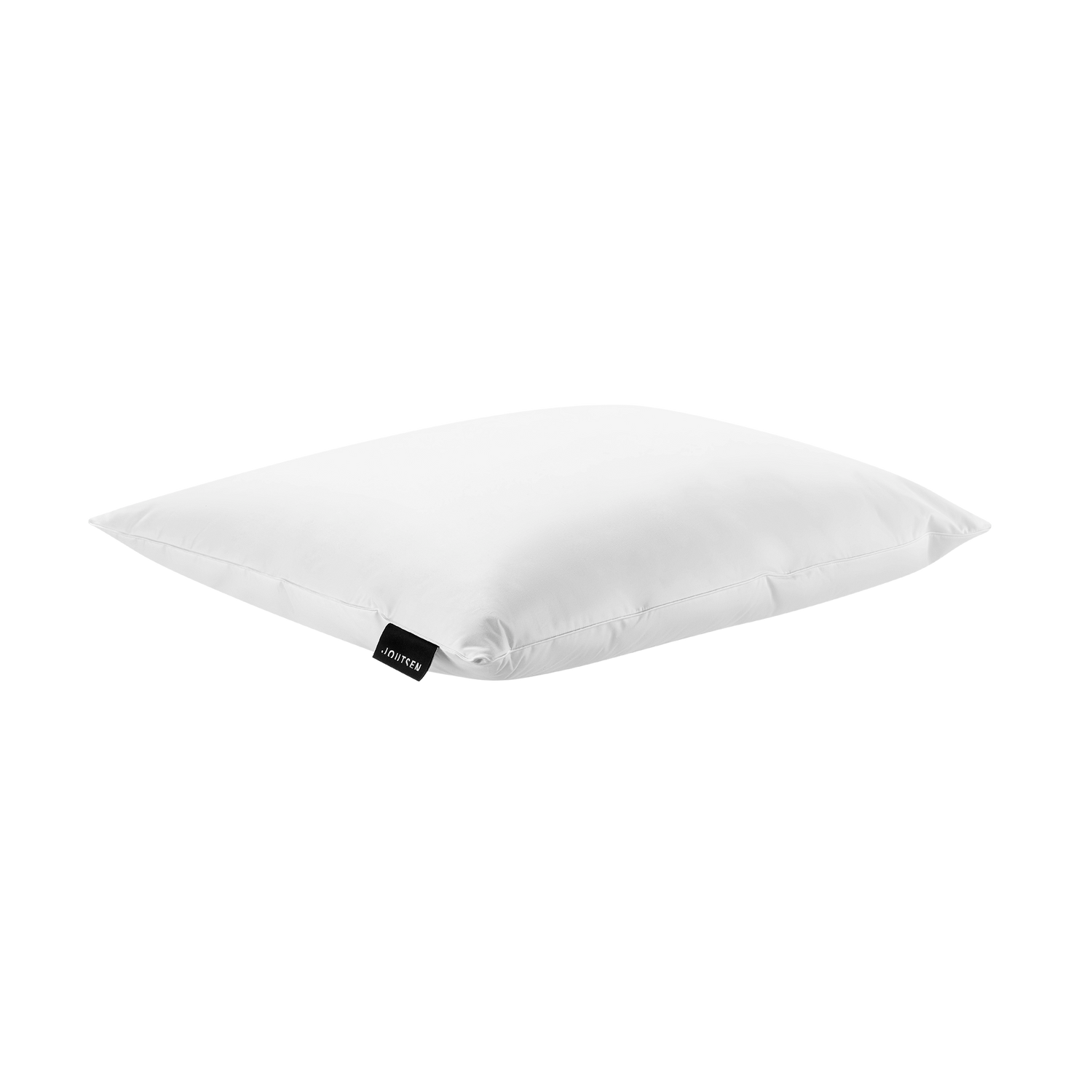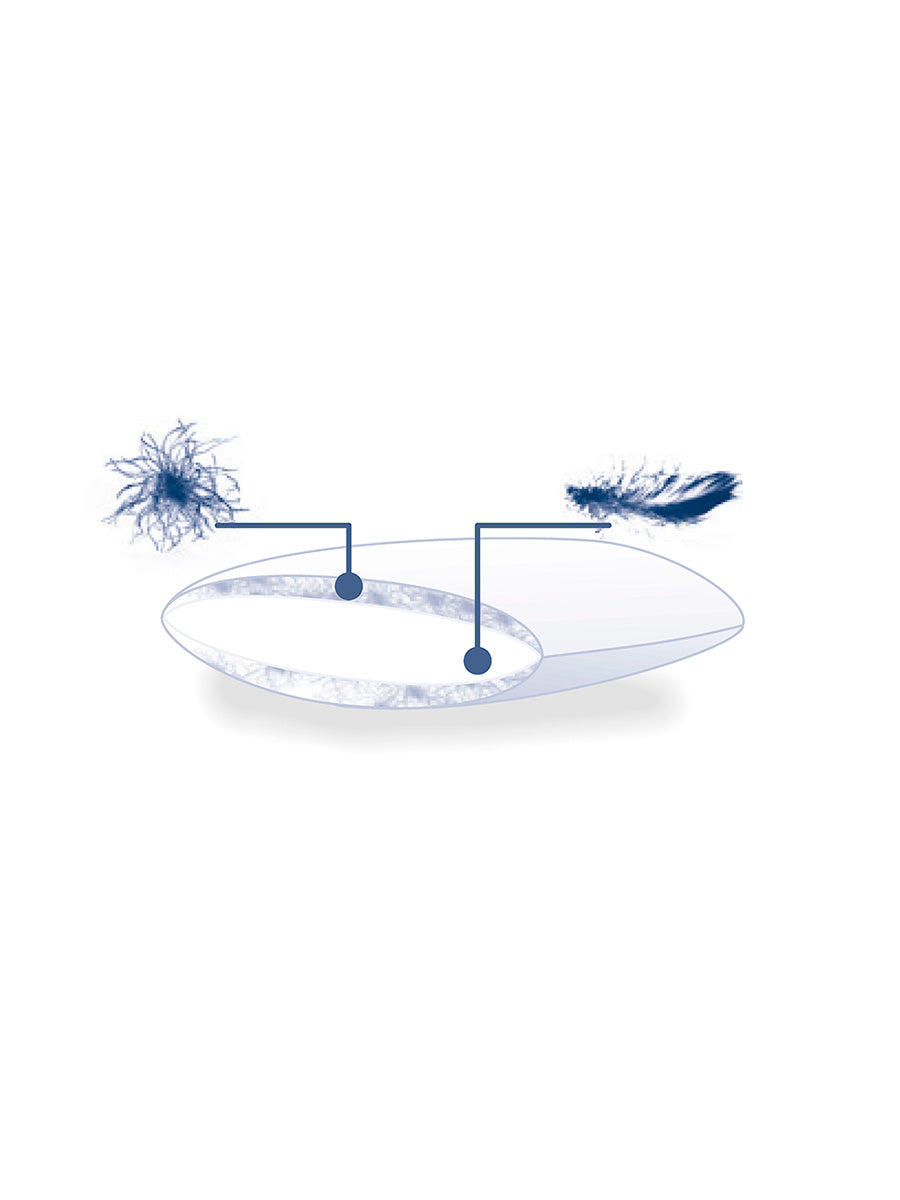 Triplus Petit
Medium Firm and Low Down Pillow
Regular price
119 €
Lowest price last 30 days:
Sale price
119 €
Regular price
Lowest price last 30 days:
Unit price
per
This favourite pillow suits the Finnish taste. Namely, the Finns prefer pillows which are quite soft, so that they can mould the pillow under their head to their liking. A thin but firm layer of small feathers has been added to the core compartment of this lowest pillow in the Triplus collection for those sleepers who do not want a completely soft cradle for their head. Now you can purchase a medium firm, yet a soft pillow that is well suited for people with narrower shoulders sleeping in various positions, but which is best when you sleep on your back or on your stomach.
Fast worldwide delivery with DHL
We accept Visa, Mastercard and American Express credit cards.
Our payment processing partner is Stripe. Stripe is certified as a PCI Level 1 Service Provider, the most stringent level of security certification available in the payments industry. Stripe is audited by the same firm that audits Google, Apple, and Amazon.
You can also choose to pay with PayPal. When selecting PayPal as payment option at checkout, you will be directed to the PayPal site to 'Log in' and review the amount shown before clicking 'Pay Now'. Once this transaction is complete, you will then return to Joutsen.com.
Check the wash temperature and follow the product's washing instructions. Make sure that the product has ample space in the drum of the machine. Wet the product through before washing. Use special down product detergent or a mild liquid detergent that contains no bleaching agents, and only use one third of the usual amount. Do not use conditioner. Select a cycle with an ample rinse and an efficient and long spin cycle. The product can be dried in a tumble drier at a low temperature setting, or in an airy space, fluffing it intermittently until the down filling is completely dry. If you use a tumble drier, you should stop the cycle intermittently and fluff the product by hand. The drying period varies greatly, depending on the product. Pillows with a layered structure have the longest drying period. Tumble drying takes a few hours, and drying by hand takes a couple of days.
Joutsen® down products use special fabrics designed for down products. Due to the breathability of the fabrics, loose fluff in the filling may sometimes pass through the fabric. In minor quantities, this is normal and does not affect the thermal properties of the product.

Product details
Filling

outer layers 90% European white duck down / 10% small feathers 2x50g, core compartment 300g of small feathers
Variant details
white / 50x60 cm
white / 60x80 cm
white / 50x70 cm
white / 40x80 cm