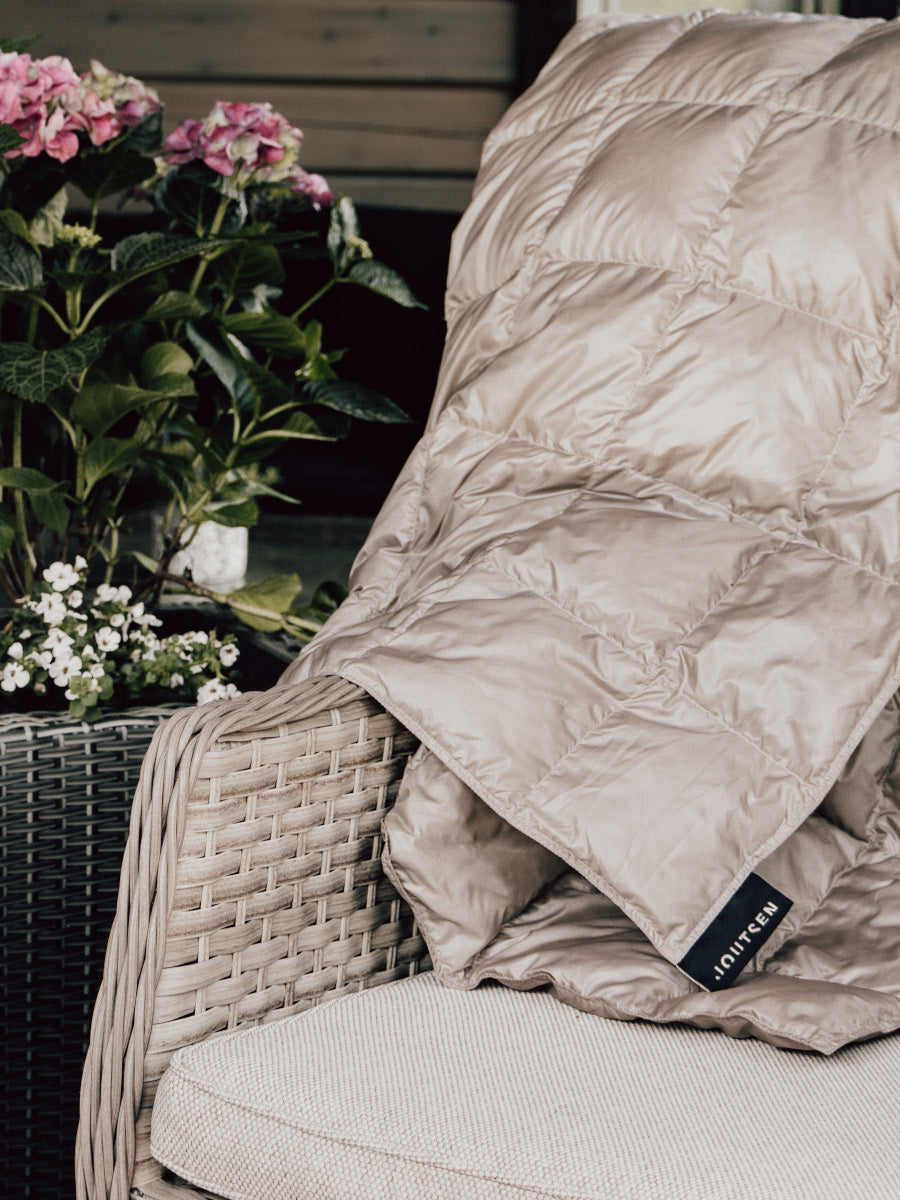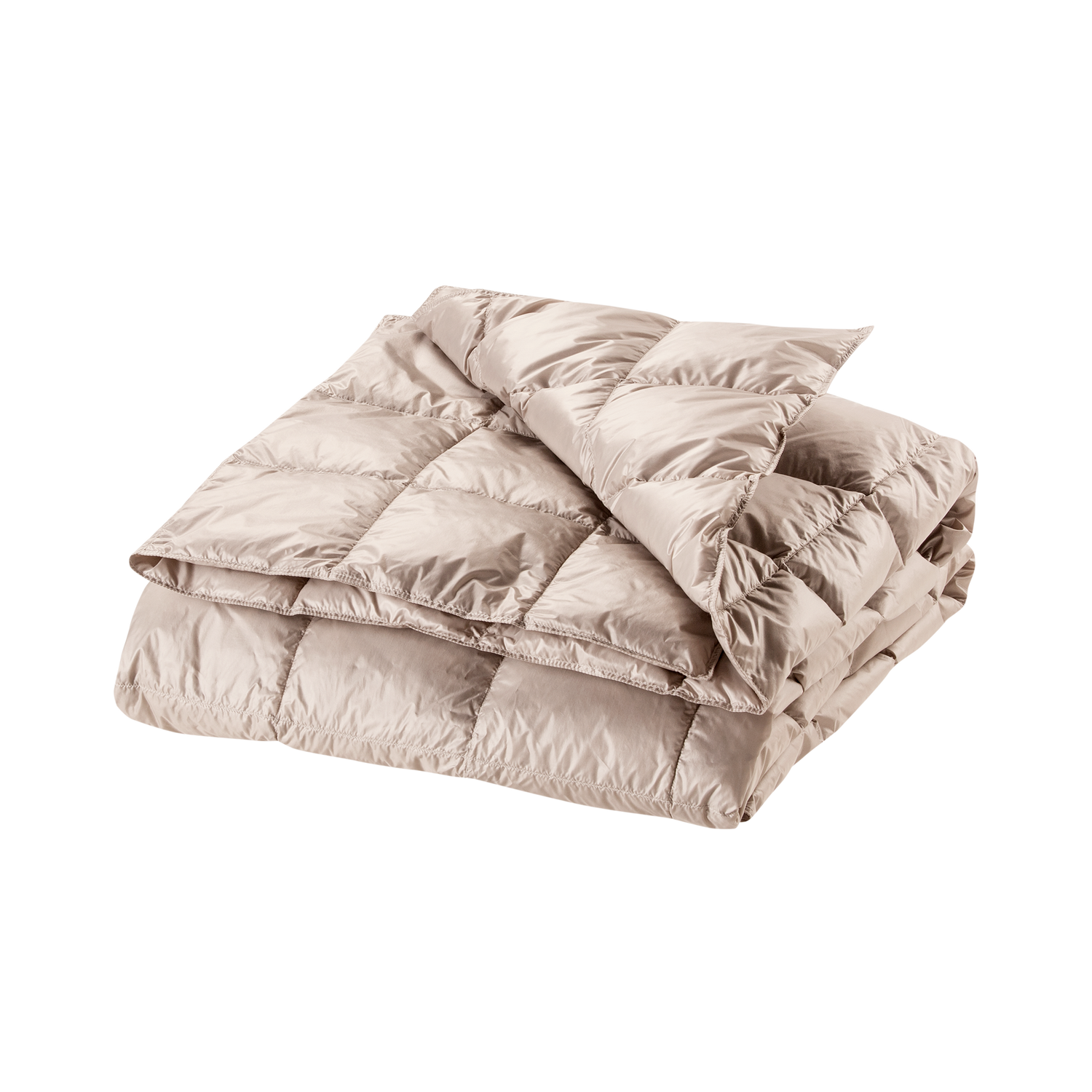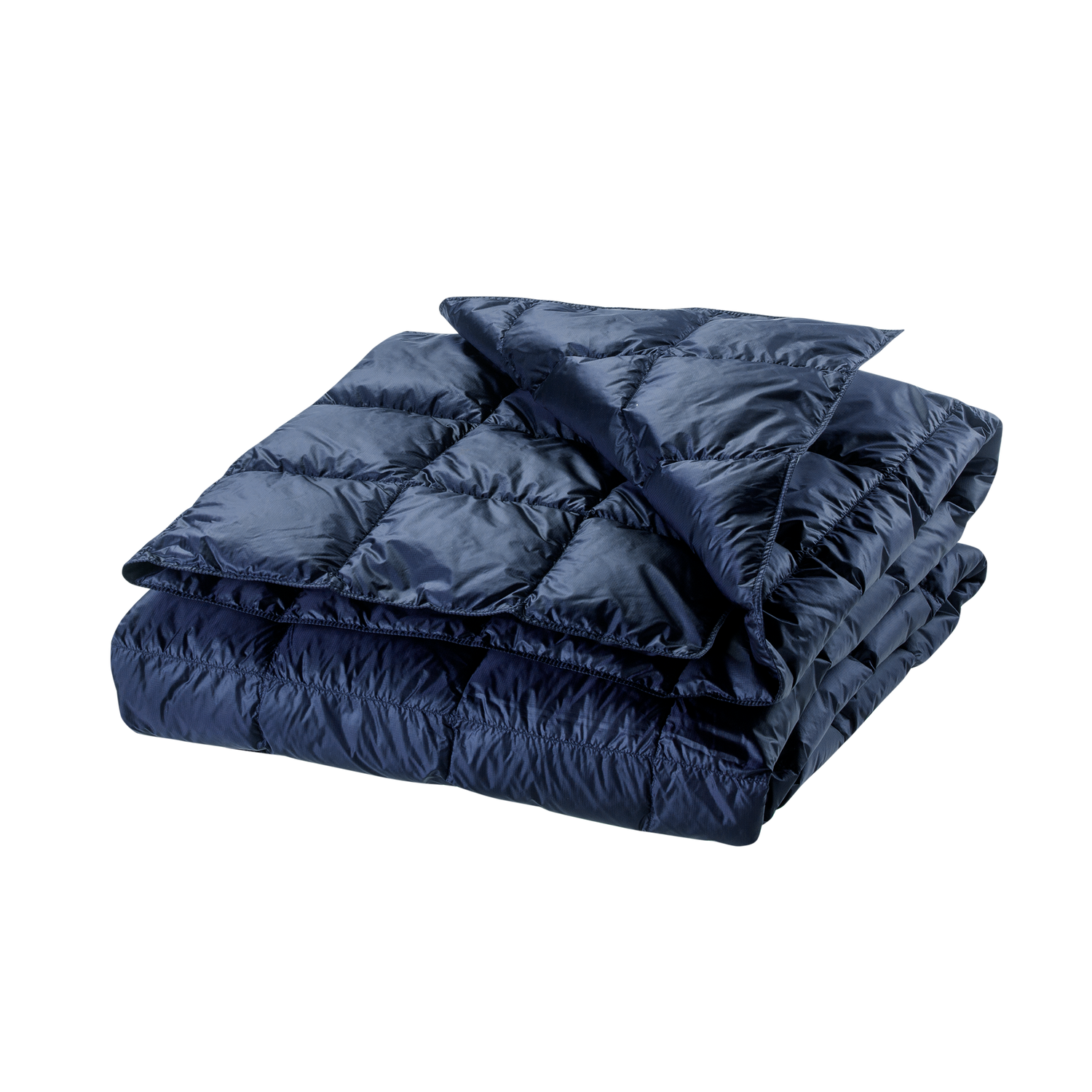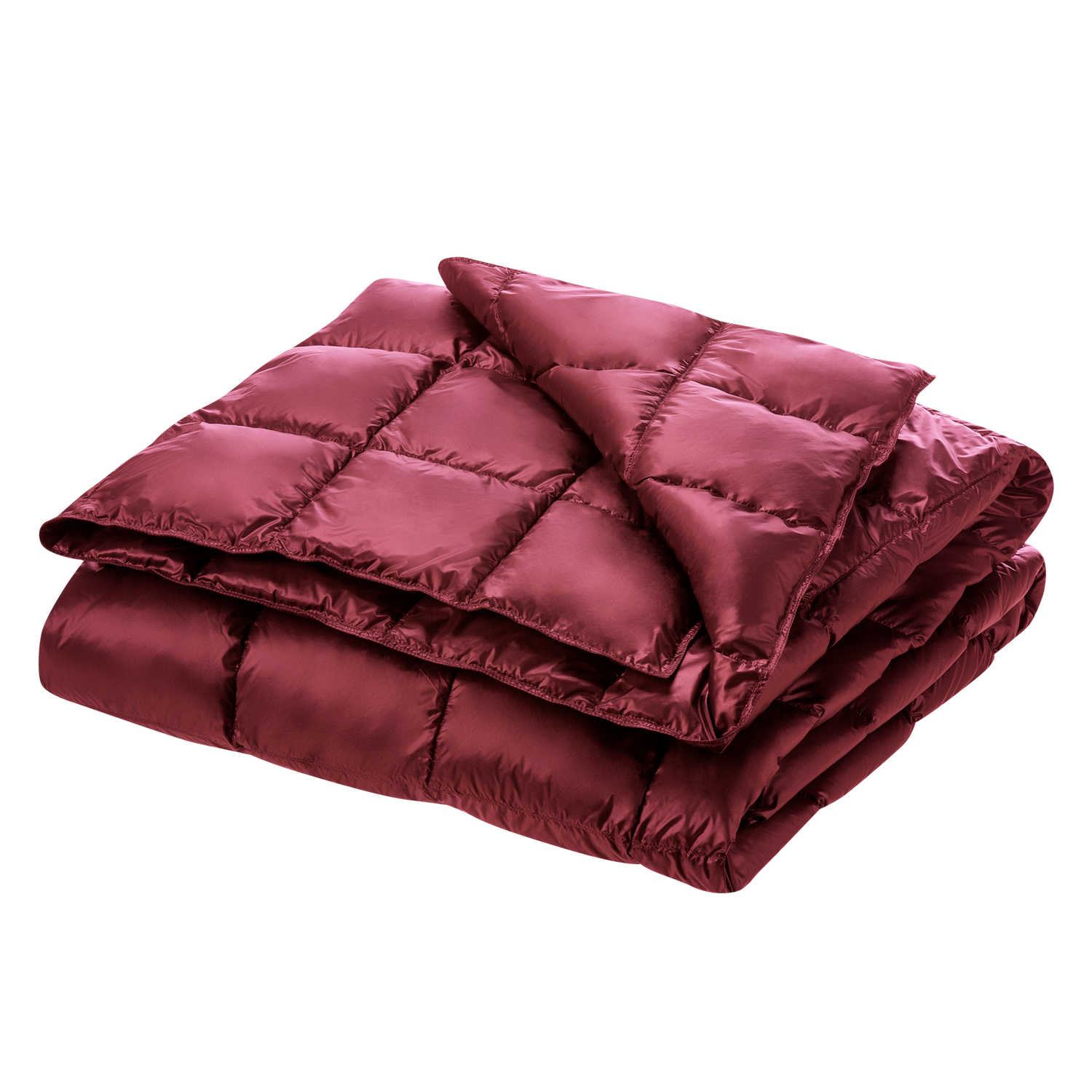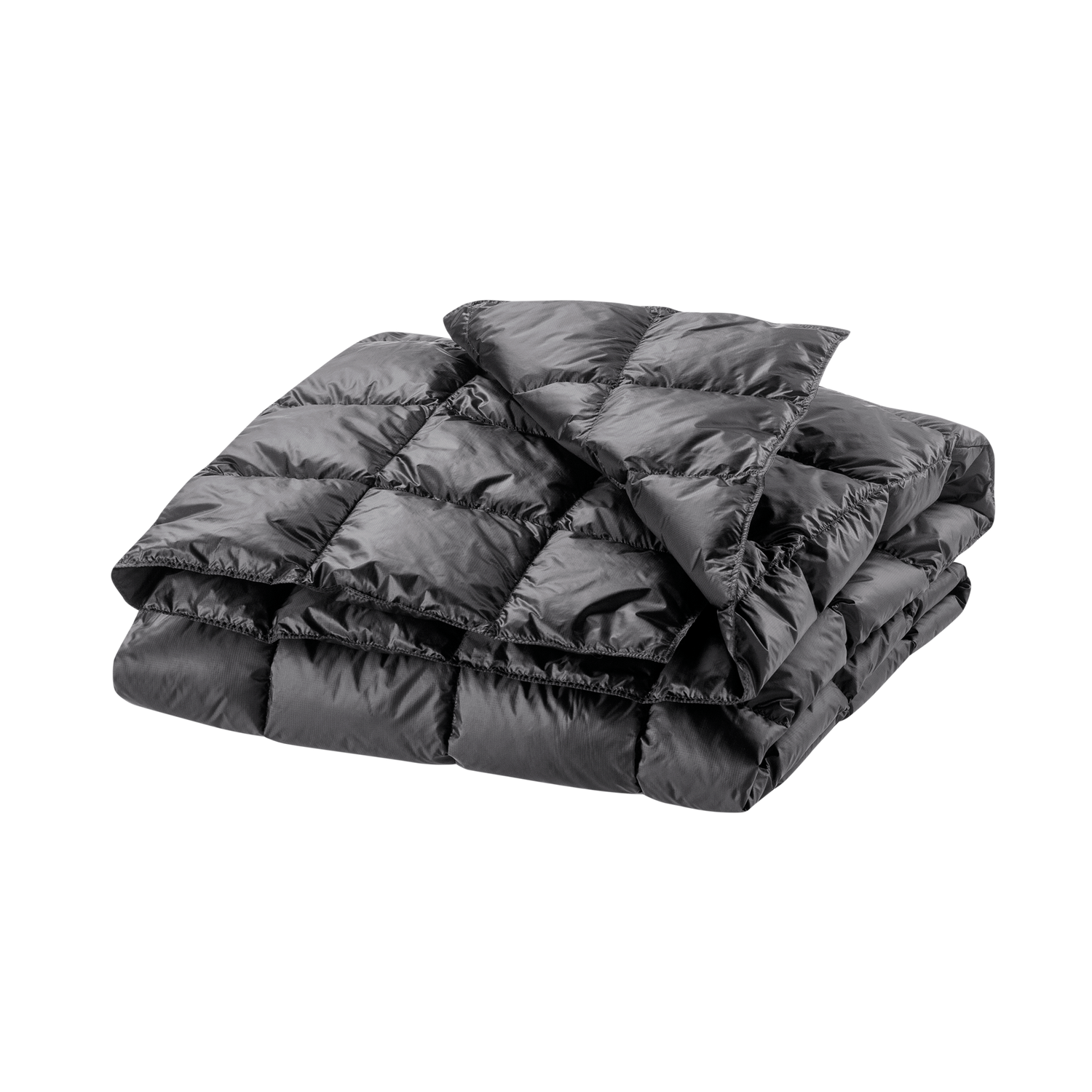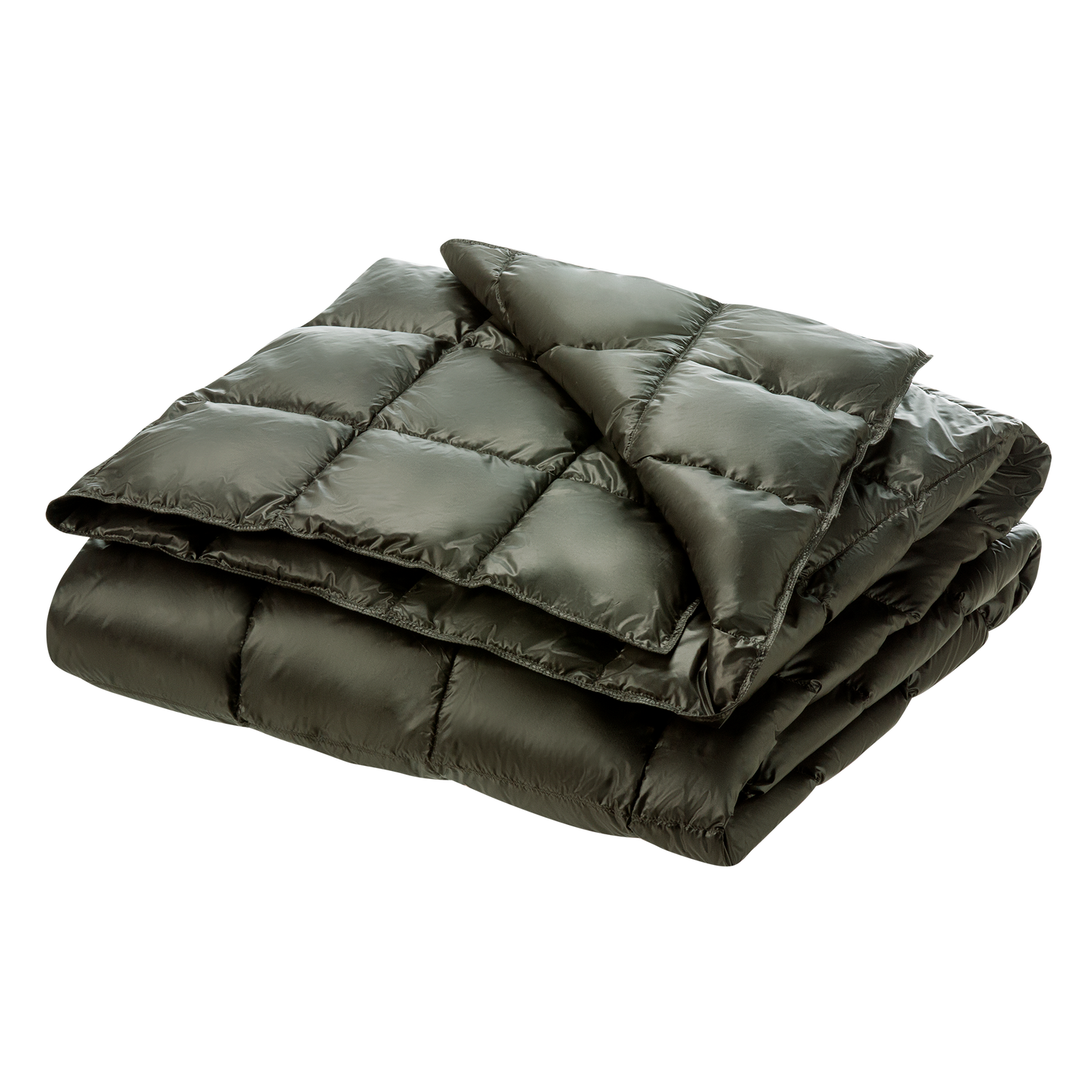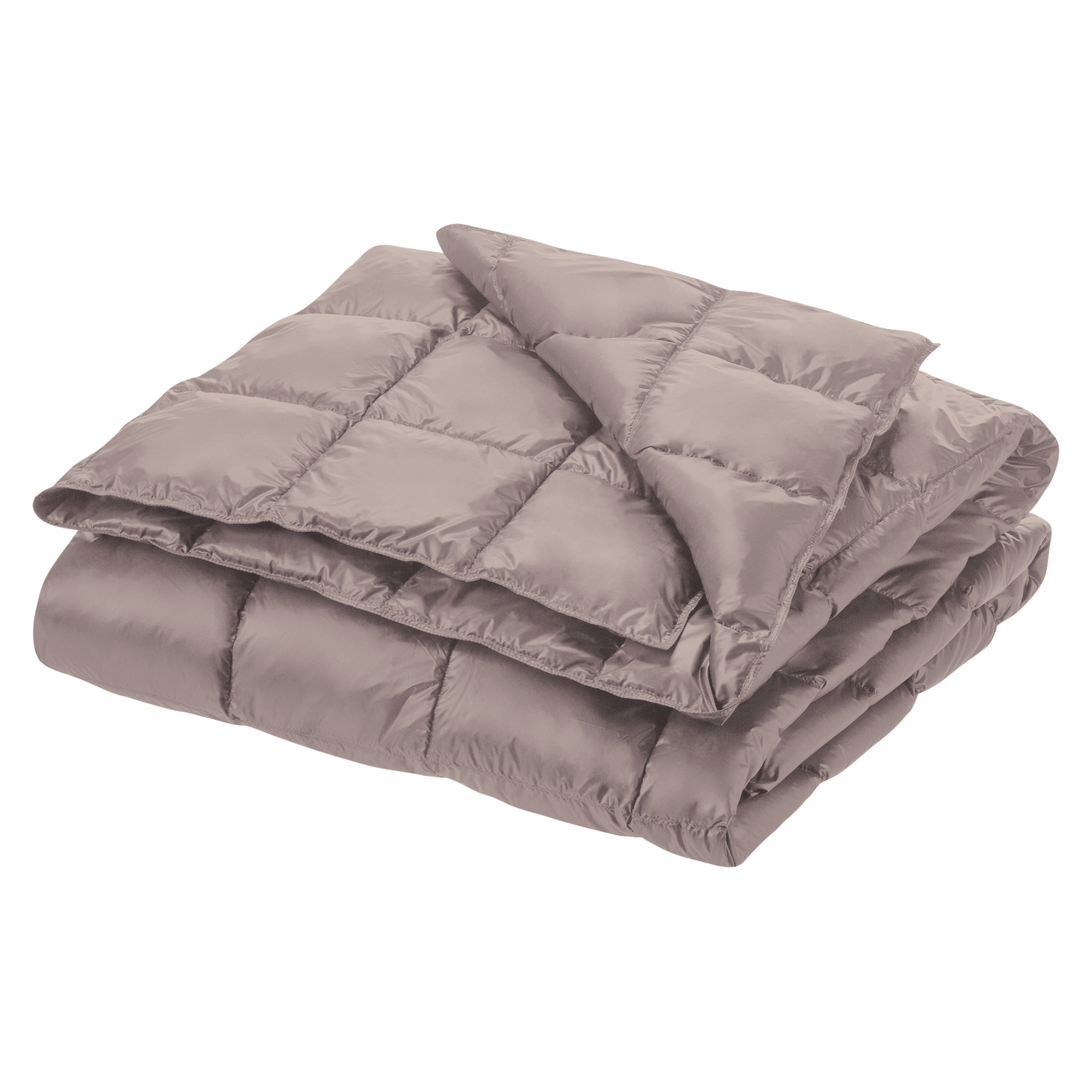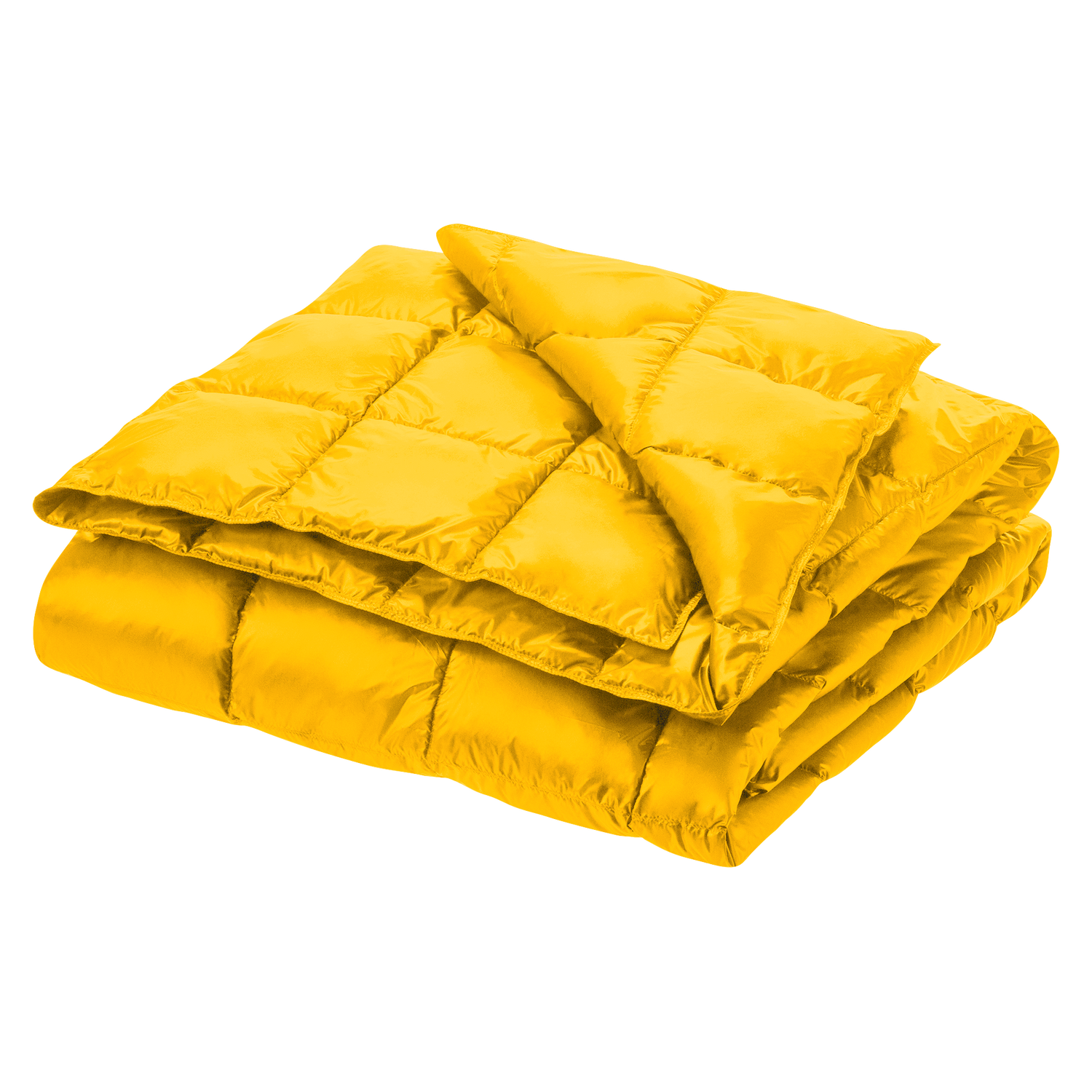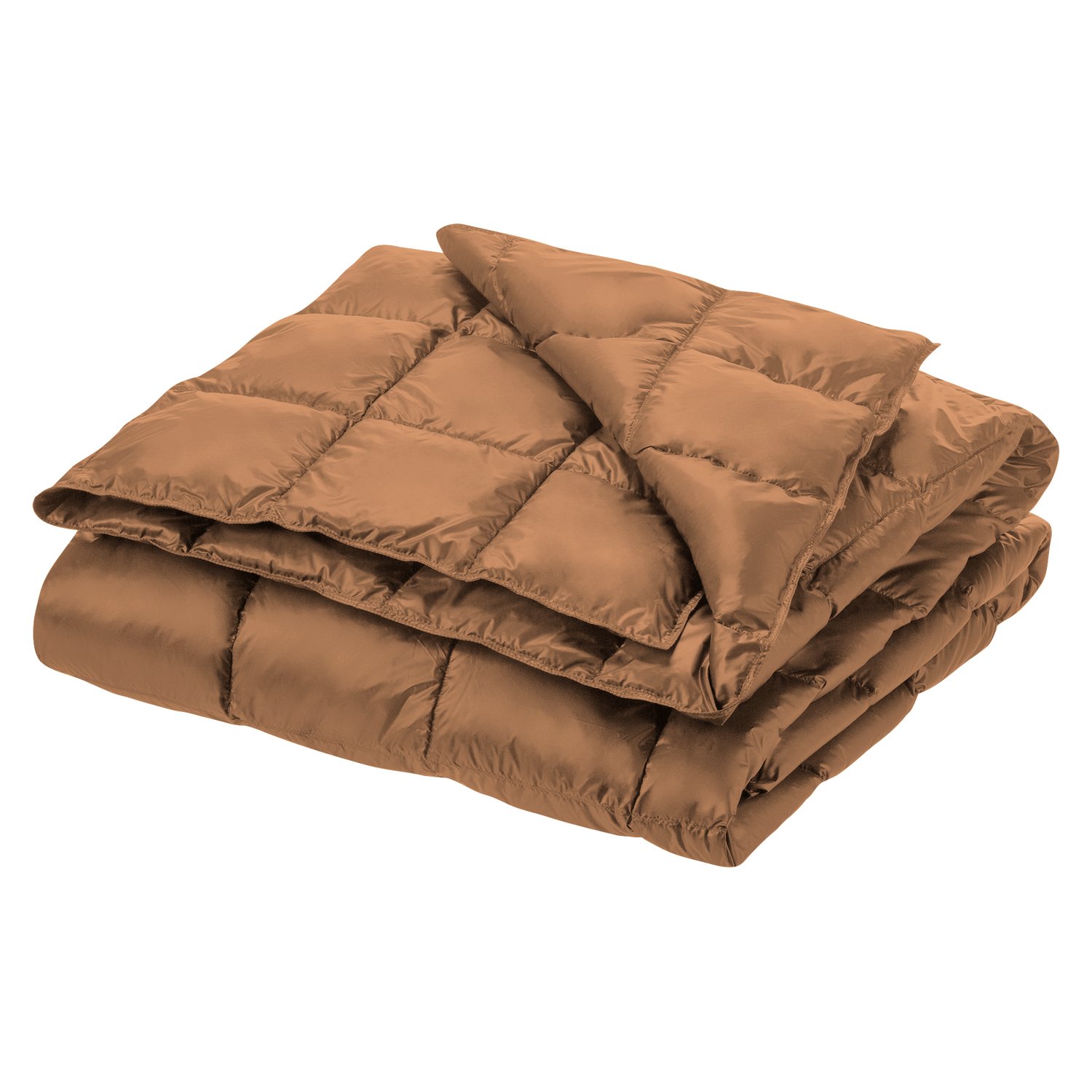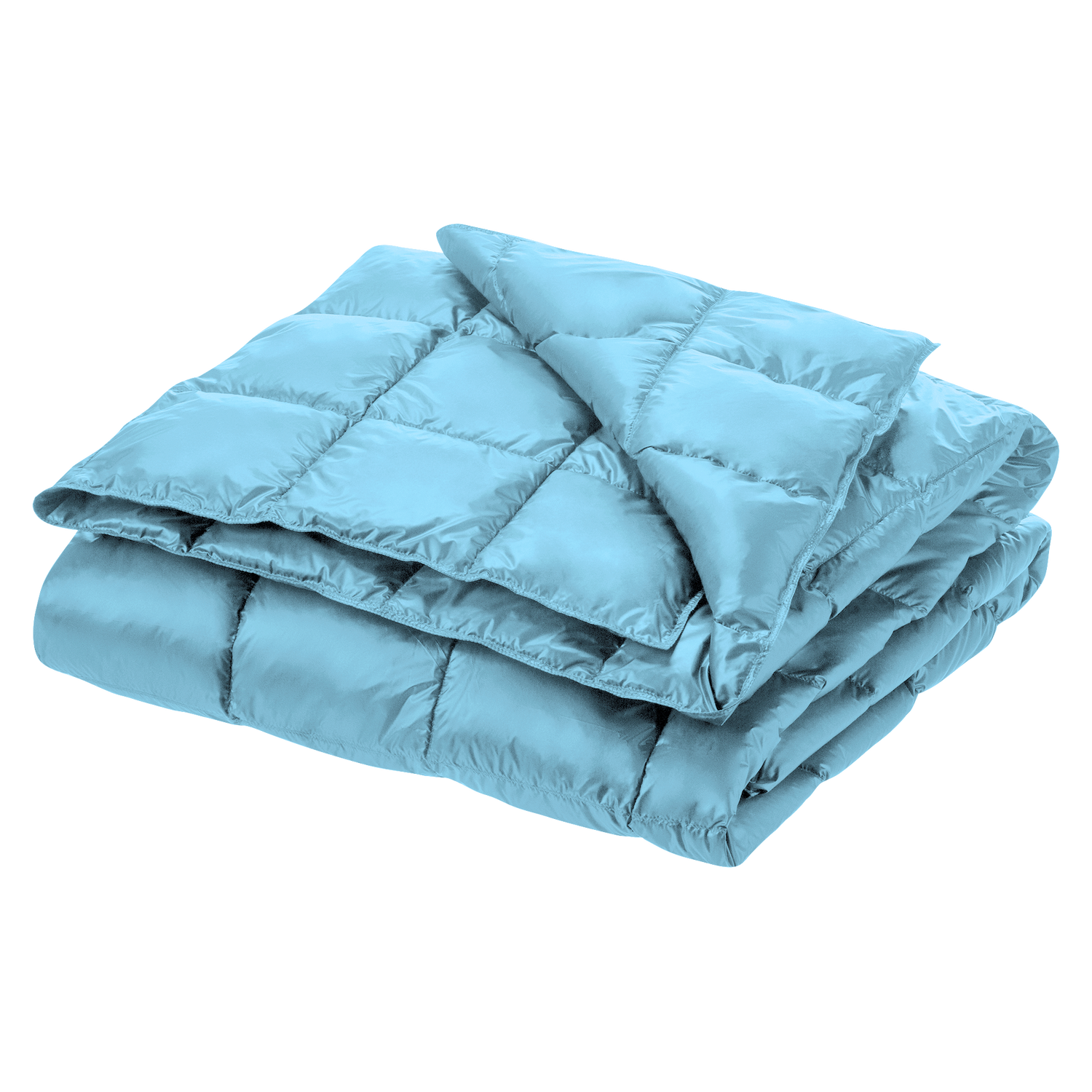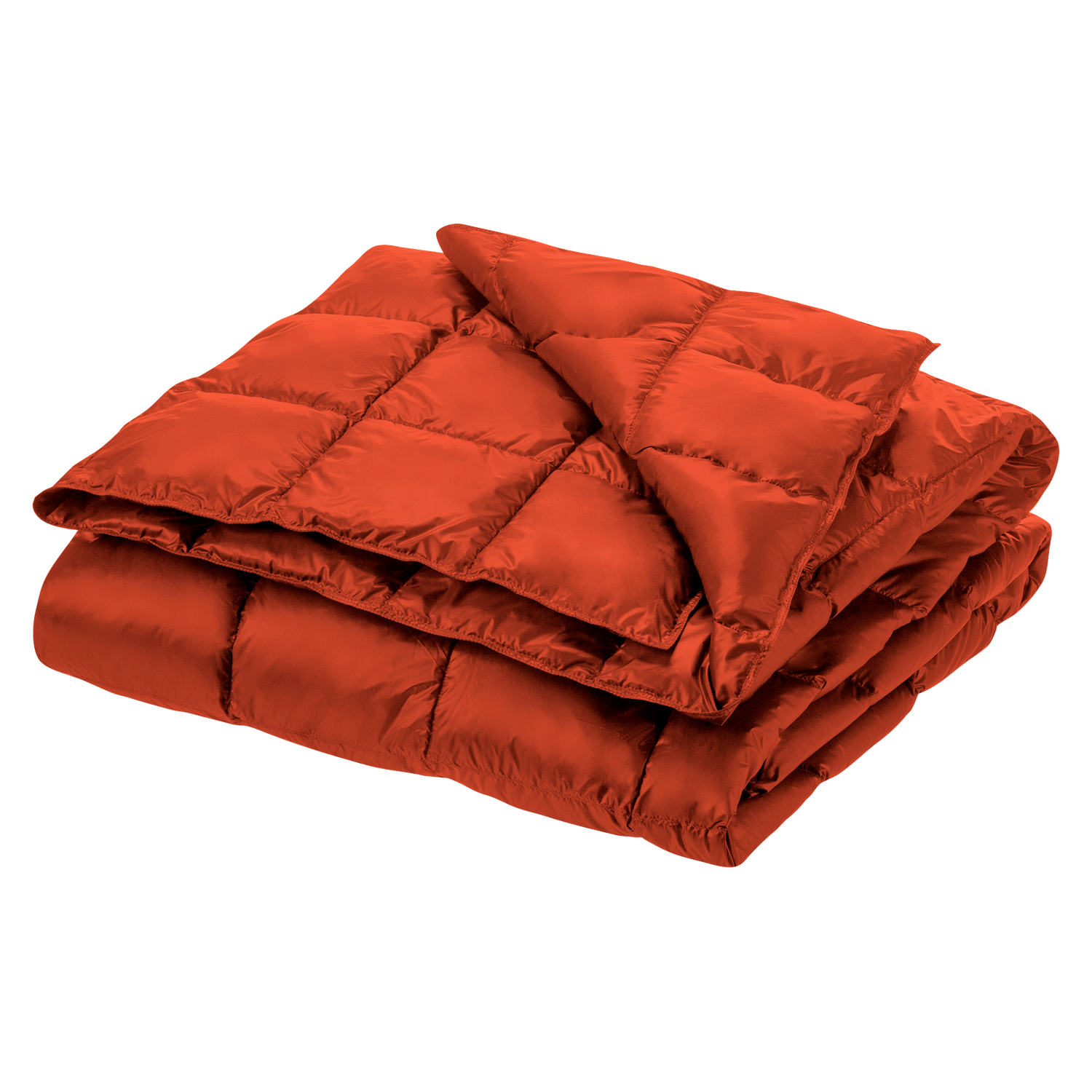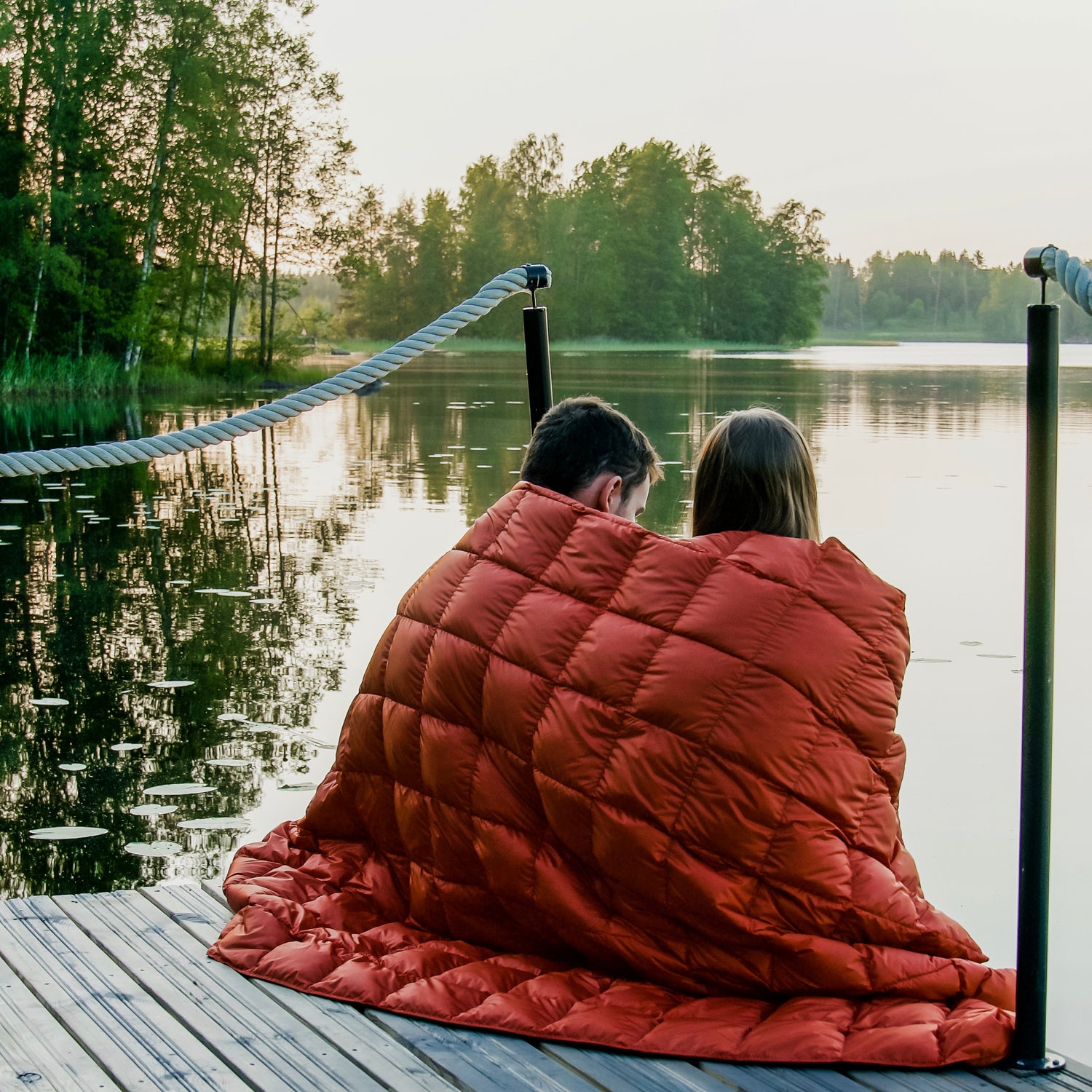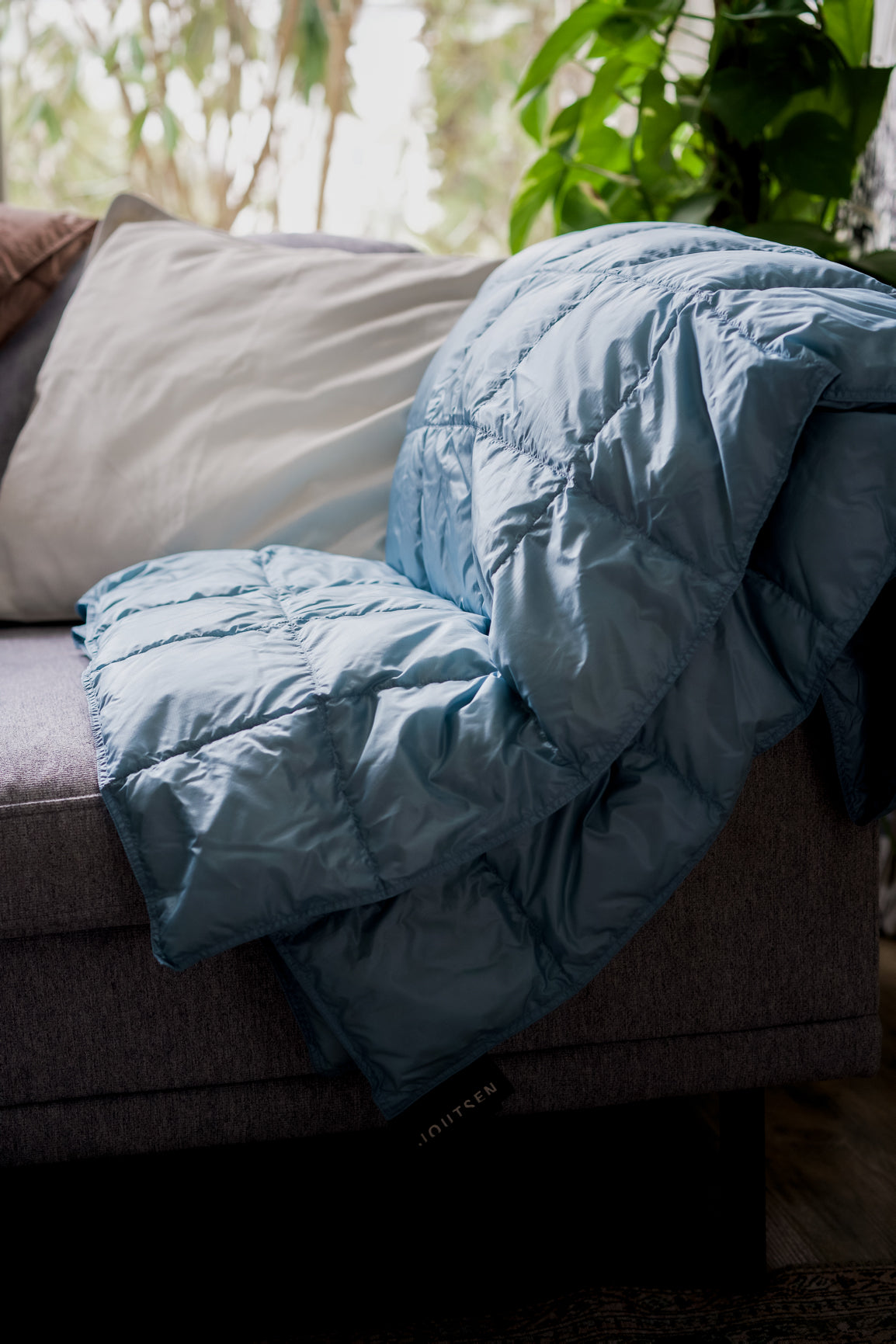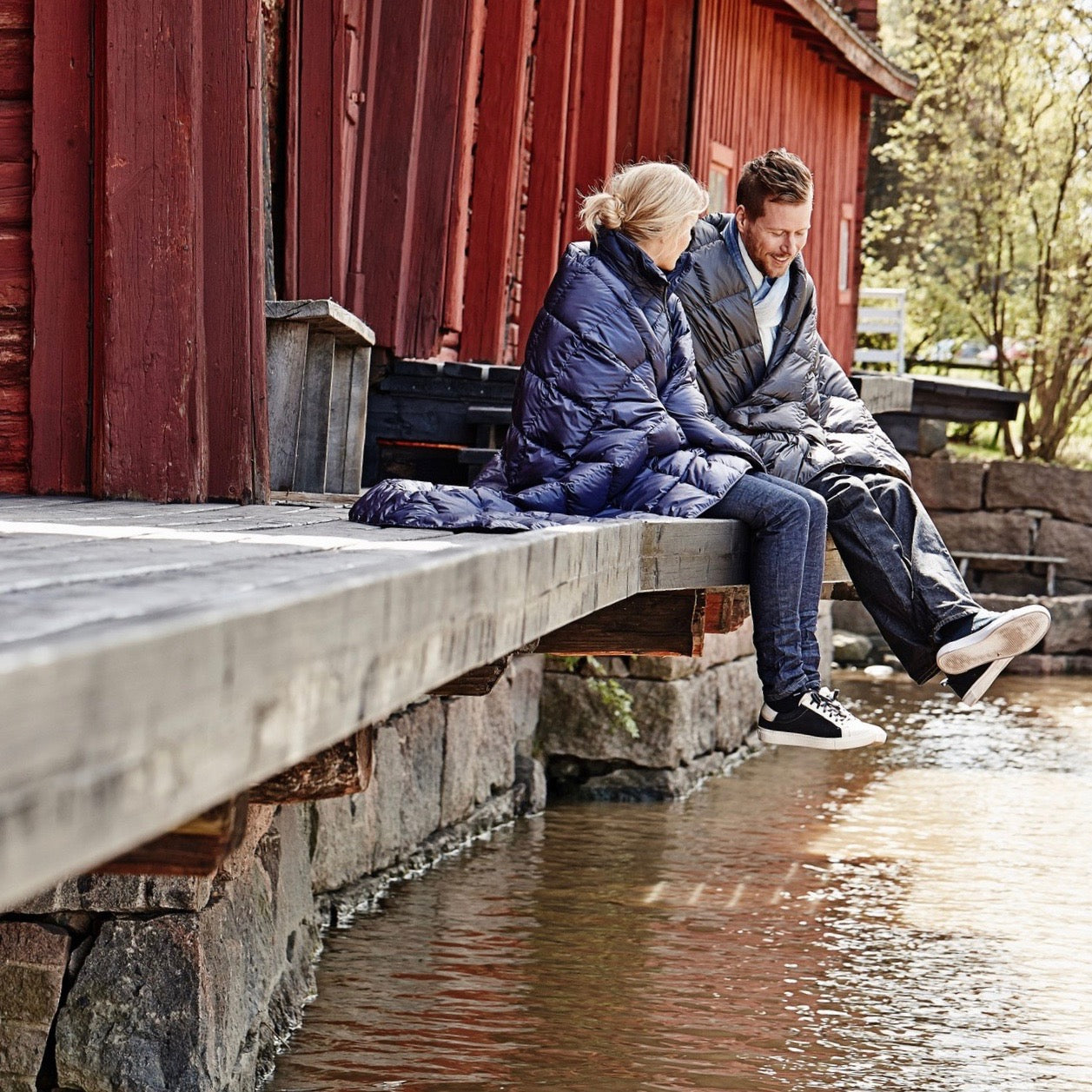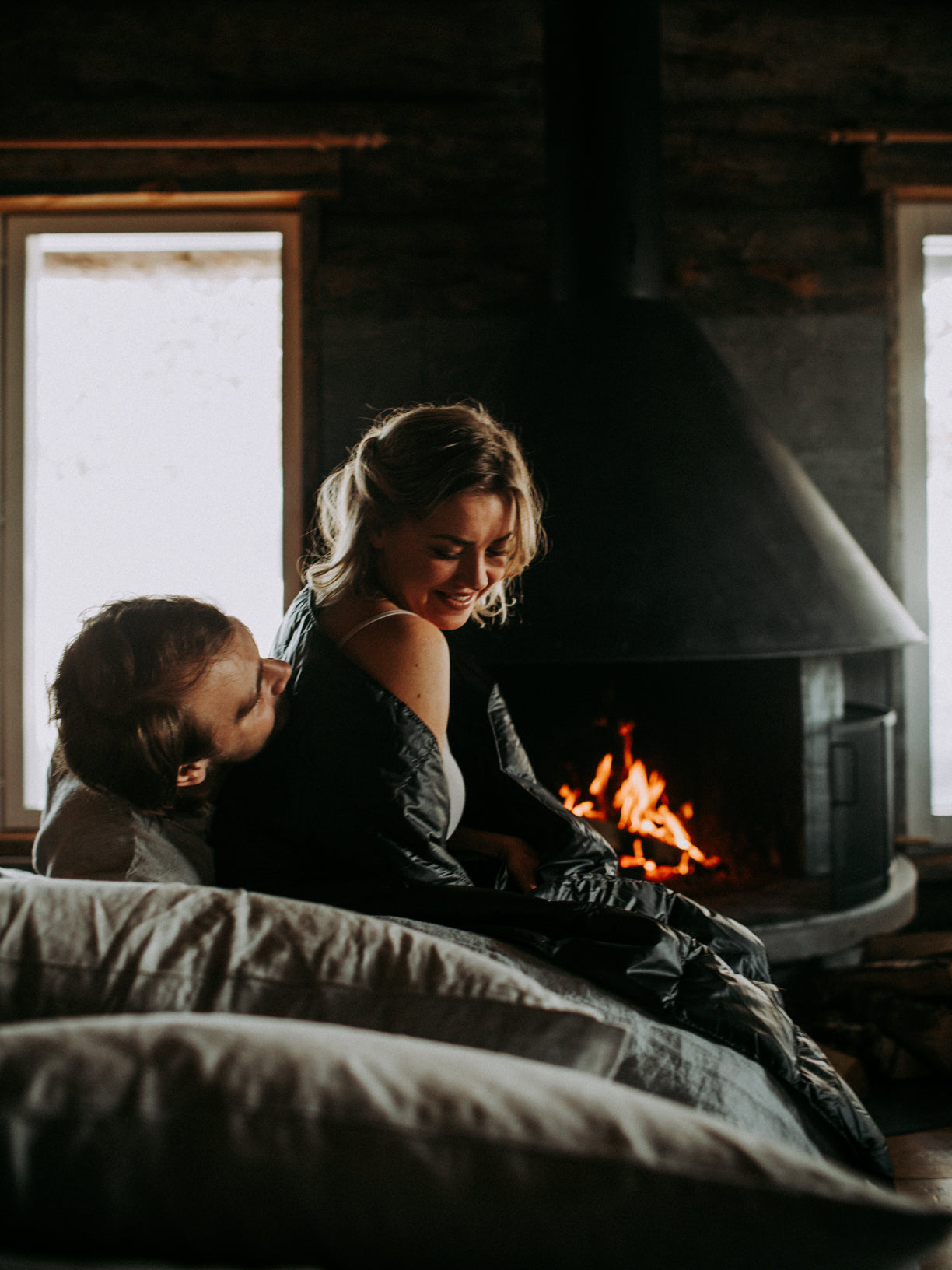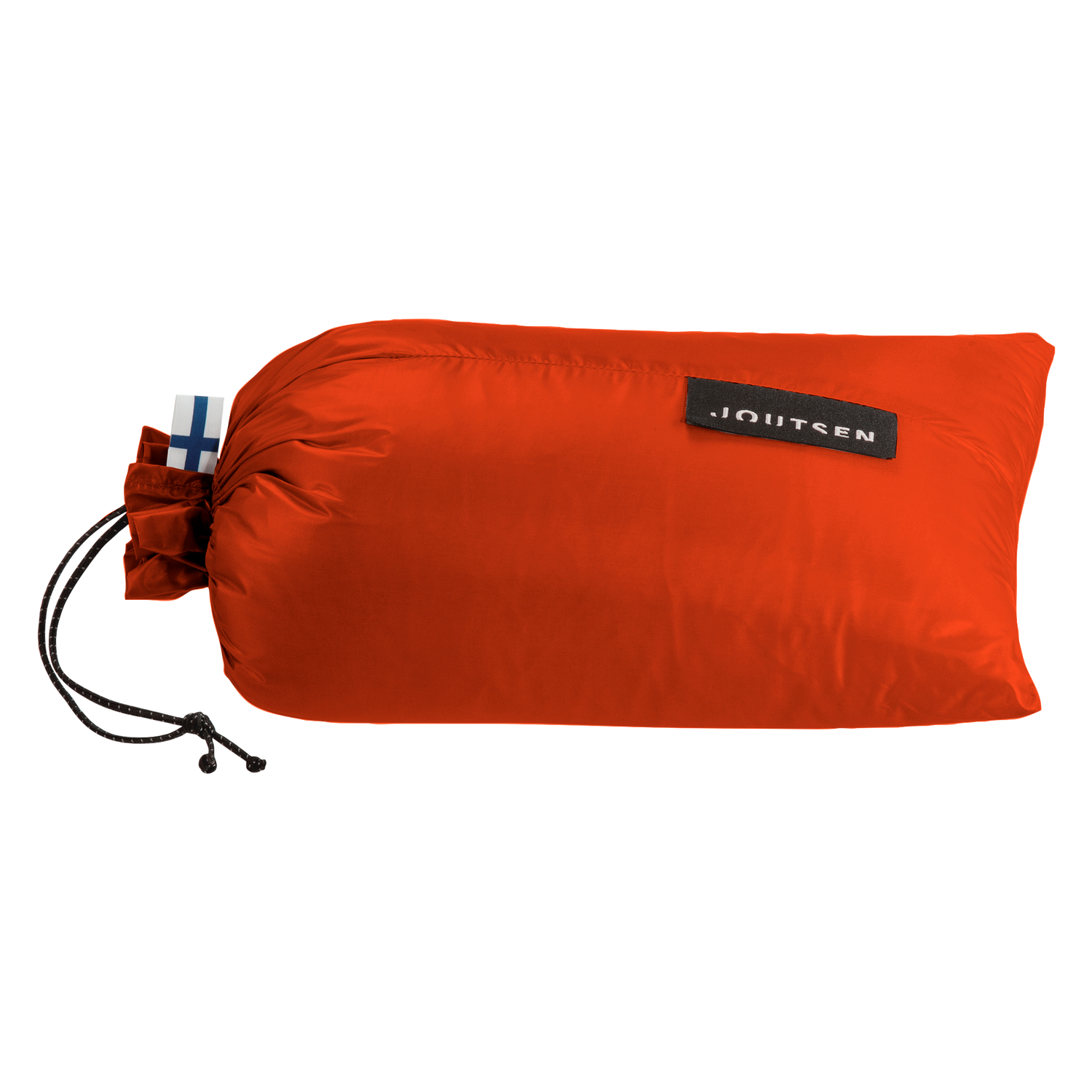 Regular price
319 €
Lowest price last 30 days:
Sale price
319 €
Regular price
Lowest price last 30 days:
Unit price
per
Kulkuri is one of our finest and most popular products. It is practical to take along in the car, boat or airplane. Most often, however, you will find yourself wearing the blanket when sitting on the sofa, in a hammock, on the patio, or when attending an outdoor event or garden party. There are situations and opportunities every day, both in everyday life and on festive occasions. 100% pure down filling and ultralight microfibre fabric guarantee a feather-light experience! Ten beautiful colors.
Fast worldwide delivery with DHL
Kulkuri includes a handy carrying pouch which you can use to pack the blanket into a small space.
The fabric is a water- and dirt-repellent superlight material.
Machine-washable at 30 °C.
Ten beautiful colors
An excellent gift for someone who appreciates a touch of luxurious warmth.
Made in our own factory in Estonia
Size: 130x190 cm (~51x75 in).
Filling: 100 % down (EN12934), 100 g
We accept Visa, Mastercard and American Express credit cards.
Our payment processing partner is Stripe. Stripe is certified as a PCI Level 1 Service Provider, the most stringent level of security certification available in the payments industry. Stripe is audited by the same firm that audits Google, Apple, and Amazon.
You can also choose to pay with PayPal. When selecting PayPal as payment option at checkout, you will be directed to the PayPal site to 'Log in' and review the amount shown before clicking 'Pay Now'. Once this transaction is complete, you will then return to Joutsen.com.
Check the wash temperature and follow the product's washing instructions. Make sure that the product has ample space in the drum of the machine. Wet the product through before washing. Use special down product detergent or a mild liquid detergent that contains no bleaching agents, and only use one third of the usual amount. Do not use conditioner. Select a cycle with an ample rinse and an efficient and long spin cycle. The product can be dried in a tumble drier at a low temperature setting, or in an airy space, fluffing it intermittently until the down filling is completely dry. If you use a tumble drier, you should stop the cycle intermittently and fluff the product by hand. The drying period varies greatly, depending on the product. Pillows with a layered structure have the longest drying period. Tumble drying takes a few hours, and drying by hand takes a couple of days.
Joutsen® down products use special fabrics designed for down products. Due to the breathability of the fabrics, loose fluff in the filling may sometimes pass through the fabric. In minor quantities, this is normal and does not affect the thermal properties of the product.