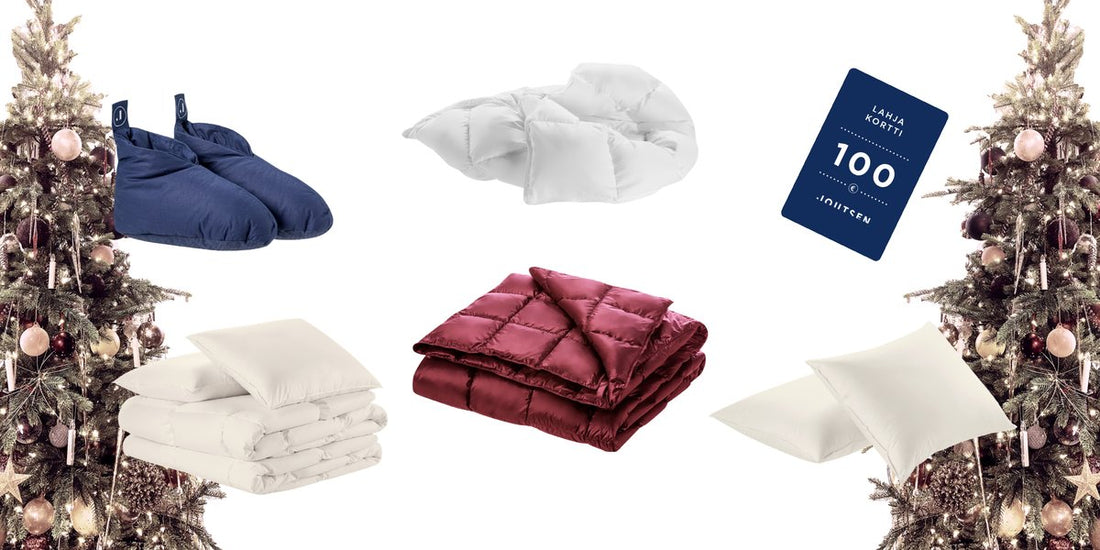 Christmas is a time for relaxation with our loved ones. The house is filled with Christmas decorations and atmosphere while we enjoy all the wonderful food. Christmas carols are played and memories of Christmases past are flooding back. All our senses enjoy Christmas and its scents, tastes and sounds.
Getting together and preparing for Christmas is an important tradition best enjoyed with our loved ones. During the darkest time of the year, it is wonderful to fill our homes with warmth and anticipation. We bake gingerbreads and other traditional preparations appreciated by both adults and children.
For many, however, Christmas gift shopping can be associated with stress. To facilitate your purchases, we have selected some of our most popular, softest gift ideas suited for women, men and children. 
You can safely and easily make your purchase in our webshop and receive the delivery well before the Christmas holidays.
Gift ideas for women
With our SYLI-bedding set you'll get a popular down duvet and a down pillow. Or surprise your loved one with one of our most popular down coats. The Kulkuri down blanket is another popular gift idea as well as our down slippers.
Gift ideas for men
Ruska down coat is one of our Joutsen Classics, as well as the Kulkuri down blanket. The Triplus pillows provide support and realease neck pain. The slippers are another popular choice.
Gift ideas for children
For the little ones, we have plenty of soft and sweet options. Discover our popular sleeping bag and our down pillows and duvets for babies and children. All children's products are approved by the Allergy, Skin and Asthma Federation and can be machine washed. 
Hint! Don't miss our upcoming Black Friday- deals