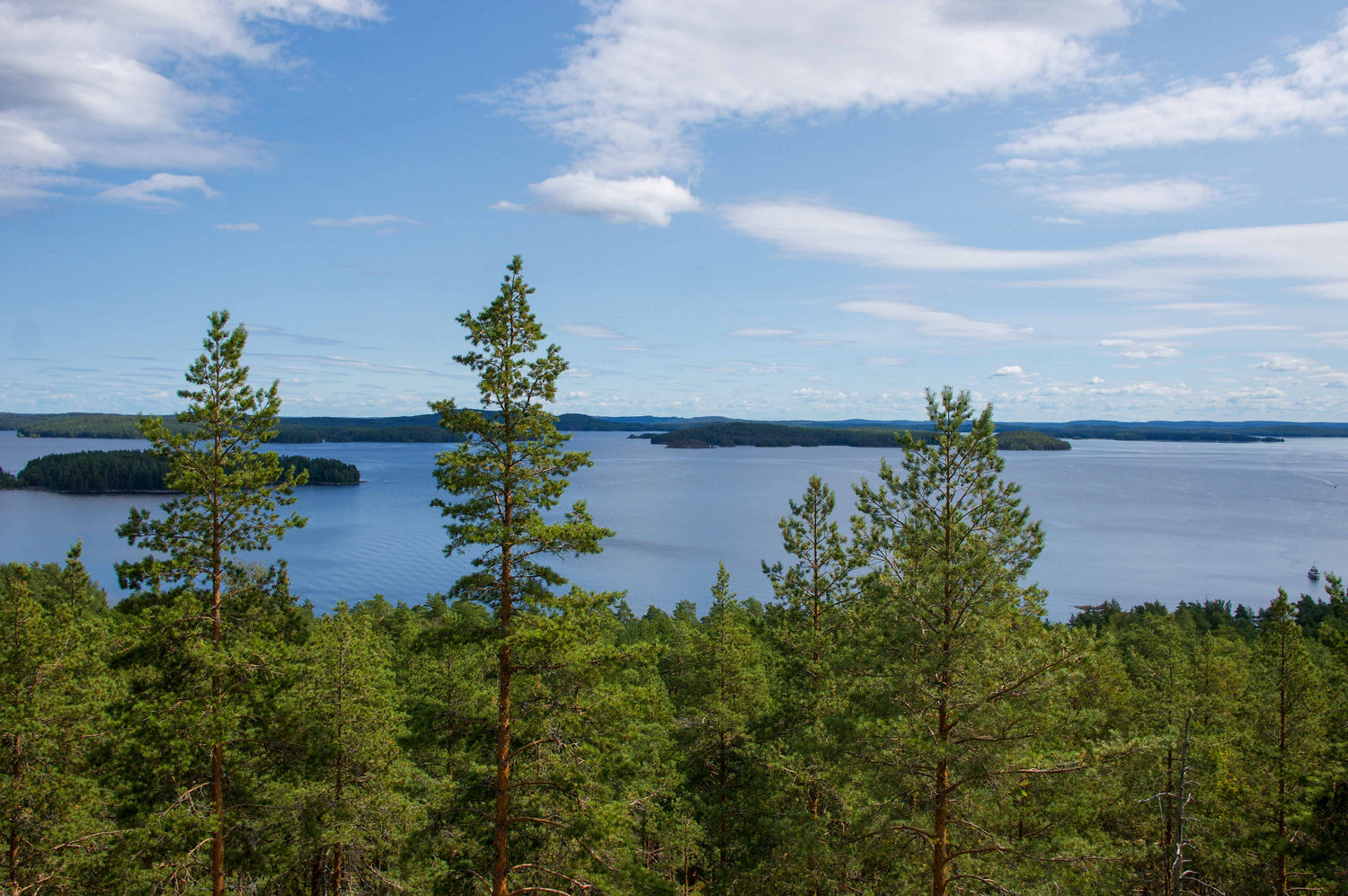 Environmental liability
Here are ways we aim to reduce the environmental footprint
that our production causes.
Small production and returns
All Joutsen down products are brought together by high quality, repairability, and long lifetime. Long-lasting products have a smaller carbon footprint. The production batches are usually small and that is the reason, why our products are sometimes sold out. All manufactured products are sold and they never end up in textile waste.
Our goal is to help the customer to find the best and long-lasting choice for them. That is how we reduce our web shops' returns that strain the environment.
Our return policies are strict because we restore the products that return from the customers. Down beddings are hygienic products and they have the Finnish Allergy symbol, so they can not be restored after the package has been opened by a customer.
Our aim is to repair claim products.
Carbon-neutral textile field in 2035
Joutsen Finland Oy has joined the Finnish Textile & Fashions campaign for a carbon-neutral textile industry by 2035. The campaign is a concrete way for the Finnish textile industry to reduce its carbon footprint and restrain global warming.
The carbon footprint calculator called the Greenhouse Gas helps us to identify the biggest emission sources in our own operations. Identifying
emissions is an important step towards carbon-neutral production for us. Industries receive regular training and advice on pursuing carbon neutrality.
We are committed to promoting low-emission operations. We have been making choices in the past that support sustainable operations.
Joining to the Finnish Textile & Fashions campaign for a carbon-neutral textile industry by 2035 gives us tools and education on how to evolve
our operations for environmental sustainability.
Electrics and logistics
We use climate-neutral EPD-wind power.
We have reduced the number of plastic packages and we use packaging materials made from recycled cardboard. In deliveries, we try to pack the products as economically and as space-saving as possible.
We use only transportation firms that have their own environmental programs to compensate for their carbon footprint. Most transportation firms aim to be fossil-free by 2030. We take part in the DHLs Go Green campaign, in which we pay the Go Green fee, which compensates for the emissions.