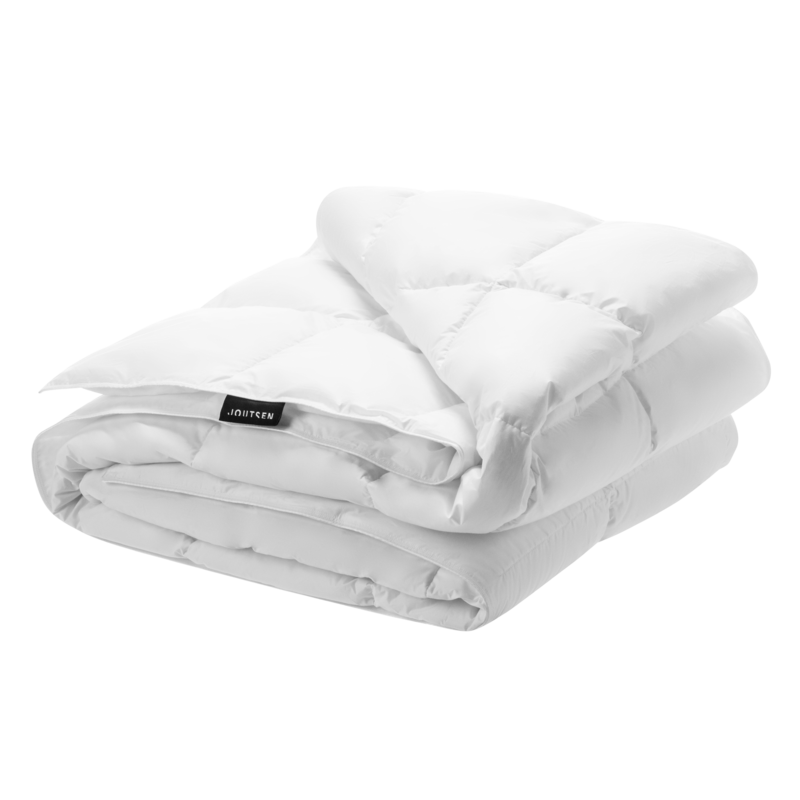 Regular price
359 €
Lowest price last 30 days:
Sale price
359 €
Regular price
Lowest price last 30 days:
Unit price
per
Let this Jalo duvet provide optimal warmth, leaving you to enjoy luxurious sleep! Due to its breathability and lightness, the cool Jalo down duvet provides people who tend to feel over-warm, or who sweat during sleep, with a pleasant sleeping temperature. It creates cosy warmth in a cool room, but won't make you sweat when it's warm. The duvet feels soft, fluffy, and weightless. It is filled with the world's purest, safe, and responsibly produced 100% down, thanks to which our bedding has been awarded the Allergy label by the Finnish Allergy, Skin and Asthma Federation.
Fast worldwide delivery with DHL
We accept Visa, Mastercard and American Express credit cards.
Our payment processing partner is Stripe. Stripe is certified as a PCI Level 1 Service Provider, the most stringent level of security certification available in the payments industry. Stripe is audited by the same firm that audits Google, Apple, and Amazon.
You can also choose to pay with PayPal. When selecting PayPal as payment option at checkout, you will be directed to the PayPal site to 'Log in' and review the amount shown before clicking 'Pay Now'. Once this transaction is complete, you will then return to Joutsen.com.
Check the wash temperature and follow the product's washing instructions. Make sure that the product has ample space in the drum of the machine. Wet the product through before washing. Use special down product detergent or a mild liquid detergent that contains no bleaching agents, and only use one third of the usual amount. Do not use conditioner. Select a cycle with an ample rinse and an efficient and long spin cycle. The product can be dried in a tumble drier at a low temperature setting, or in an airy space, fluffing it intermittently until the down filling is completely dry. If you use a tumble drier, you should stop the cycle intermittently and fluff the product by hand. The drying period varies greatly, depending on the product. Pillows with a layered structure have the longest drying period. Tumble drying takes a few hours, and drying by hand takes a couple of days.
Joutsen® down products use special fabrics designed for down products. Due to the breathability of the fabrics, loose fluff in the filling may sometimes pass through the fabric. In minor quantities, this is normal and does not affect the thermal properties of the product.

Product details
Fabric

100% fine cotton batiste | thread count 325, weight 88 g/m²

Filling

100% European white goose down (EN 12934 standard)
Variant details
white / 150x210 cm
white / 200x220 cm
white / 220x220 cm
white / 240x220 cm