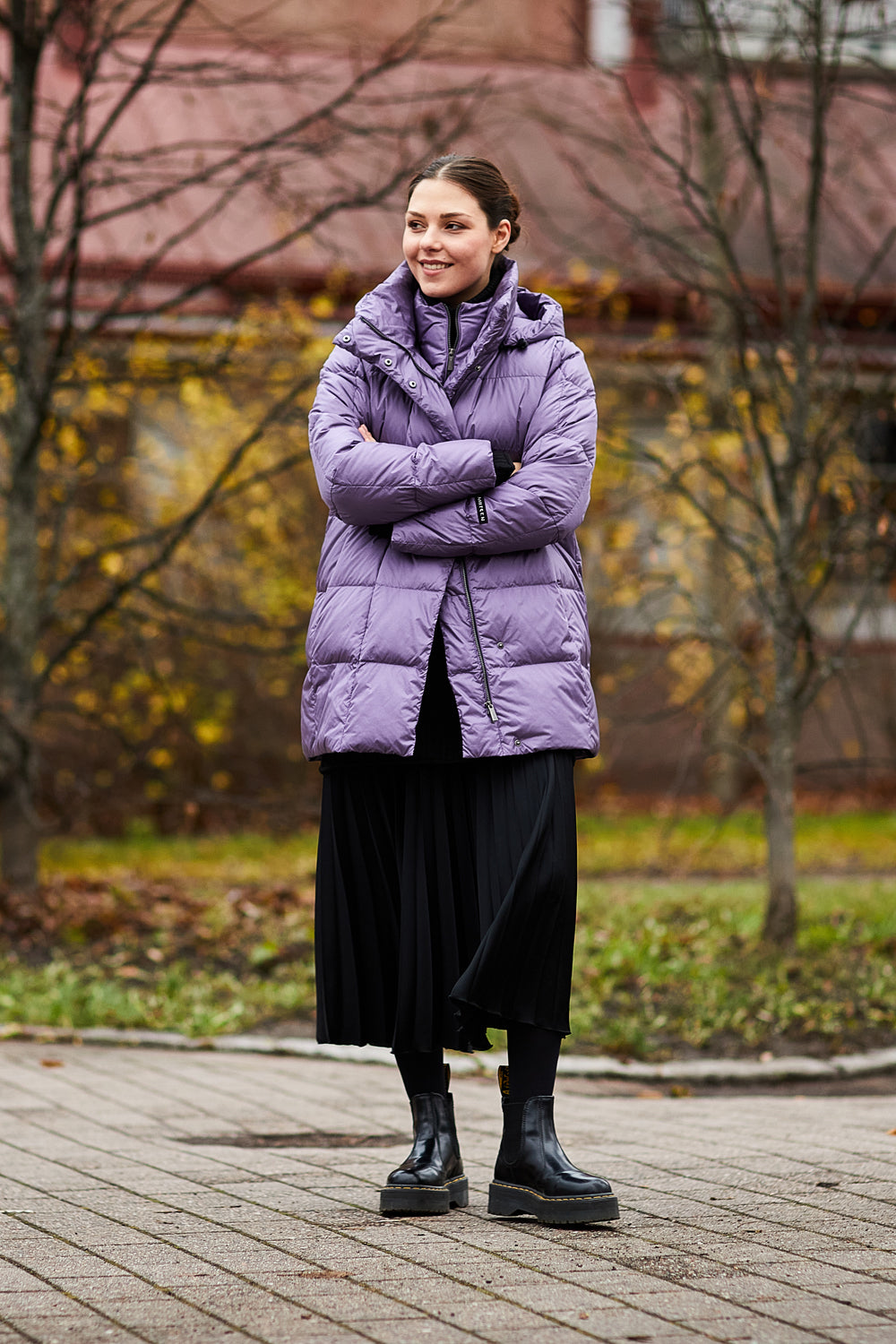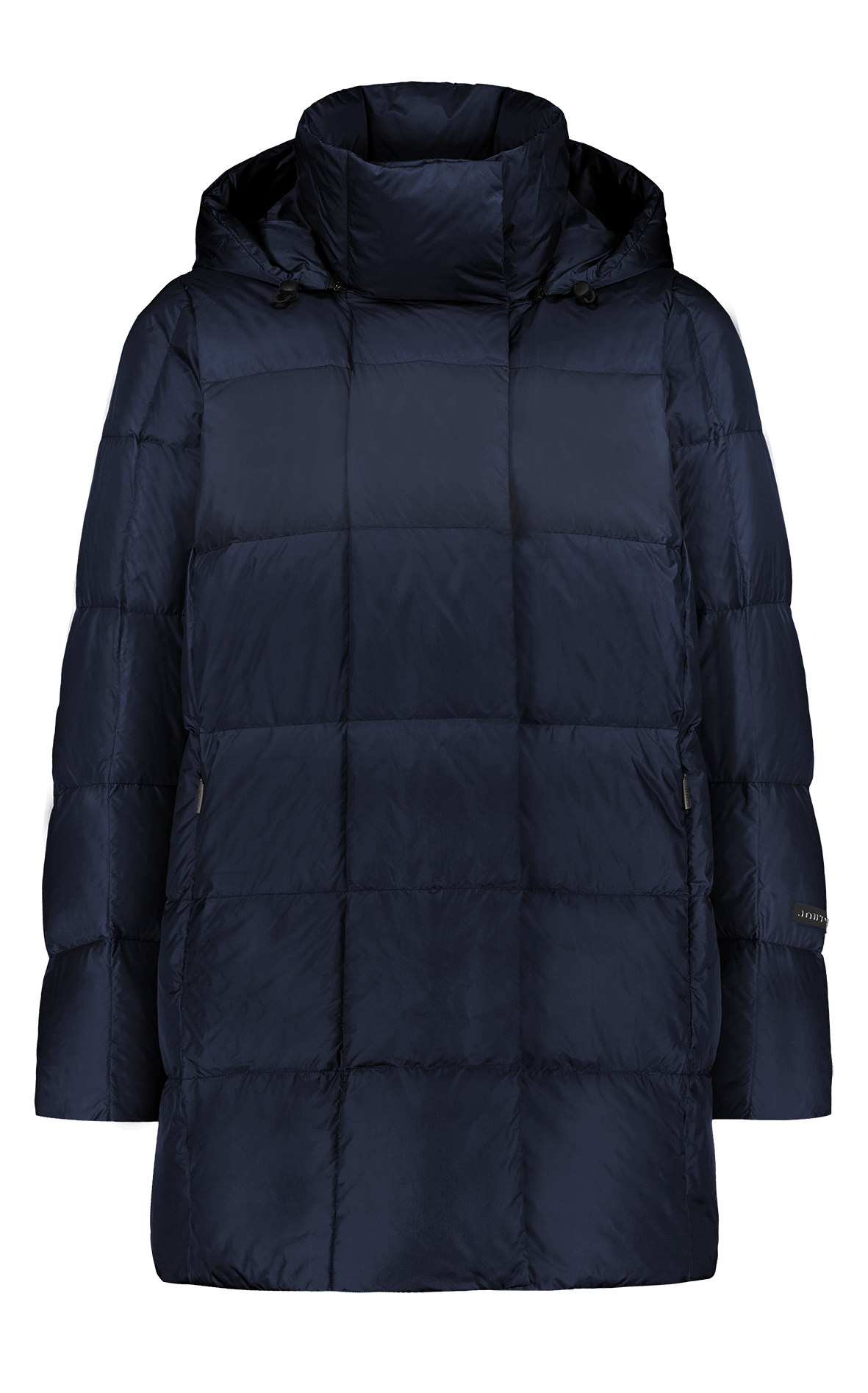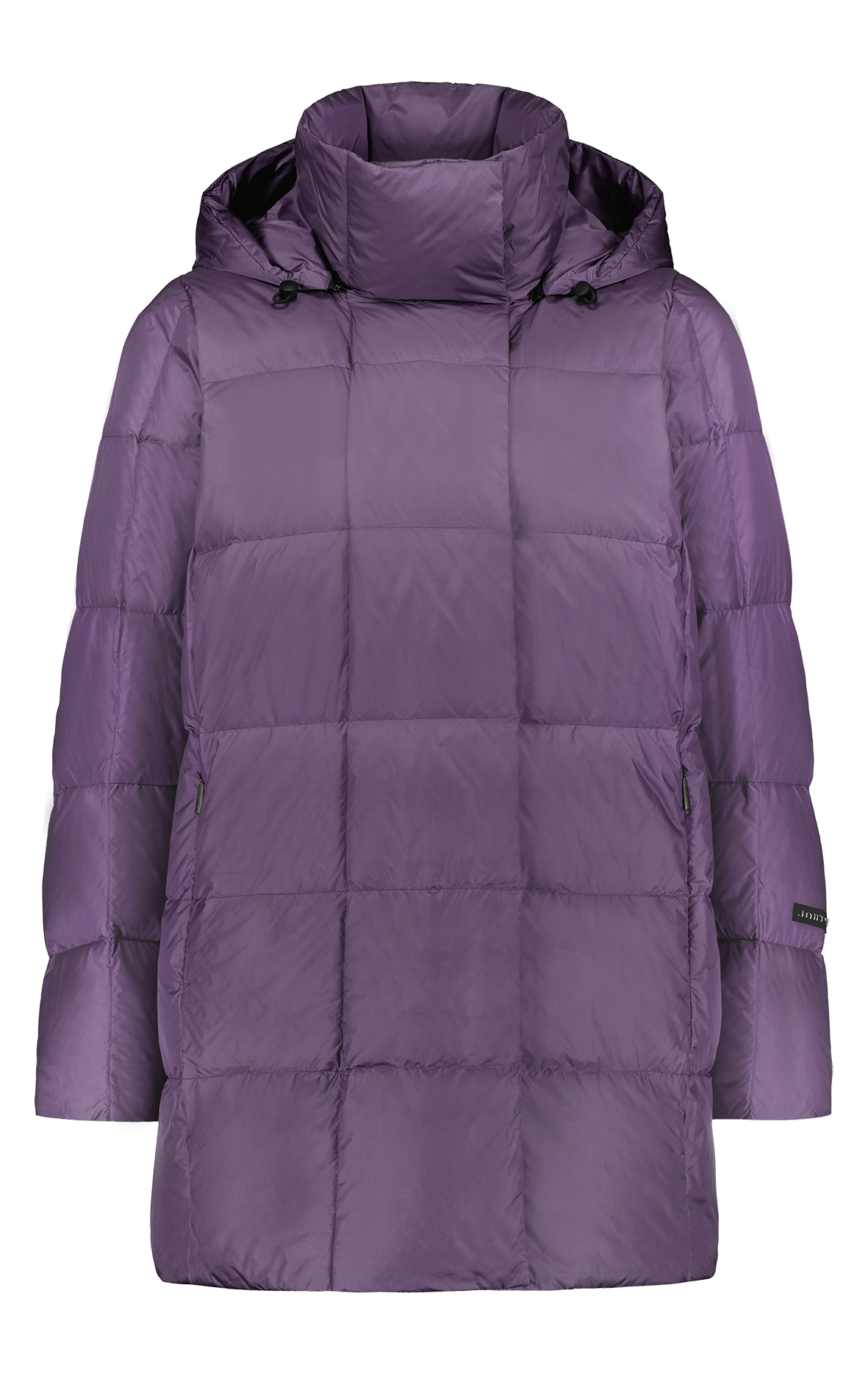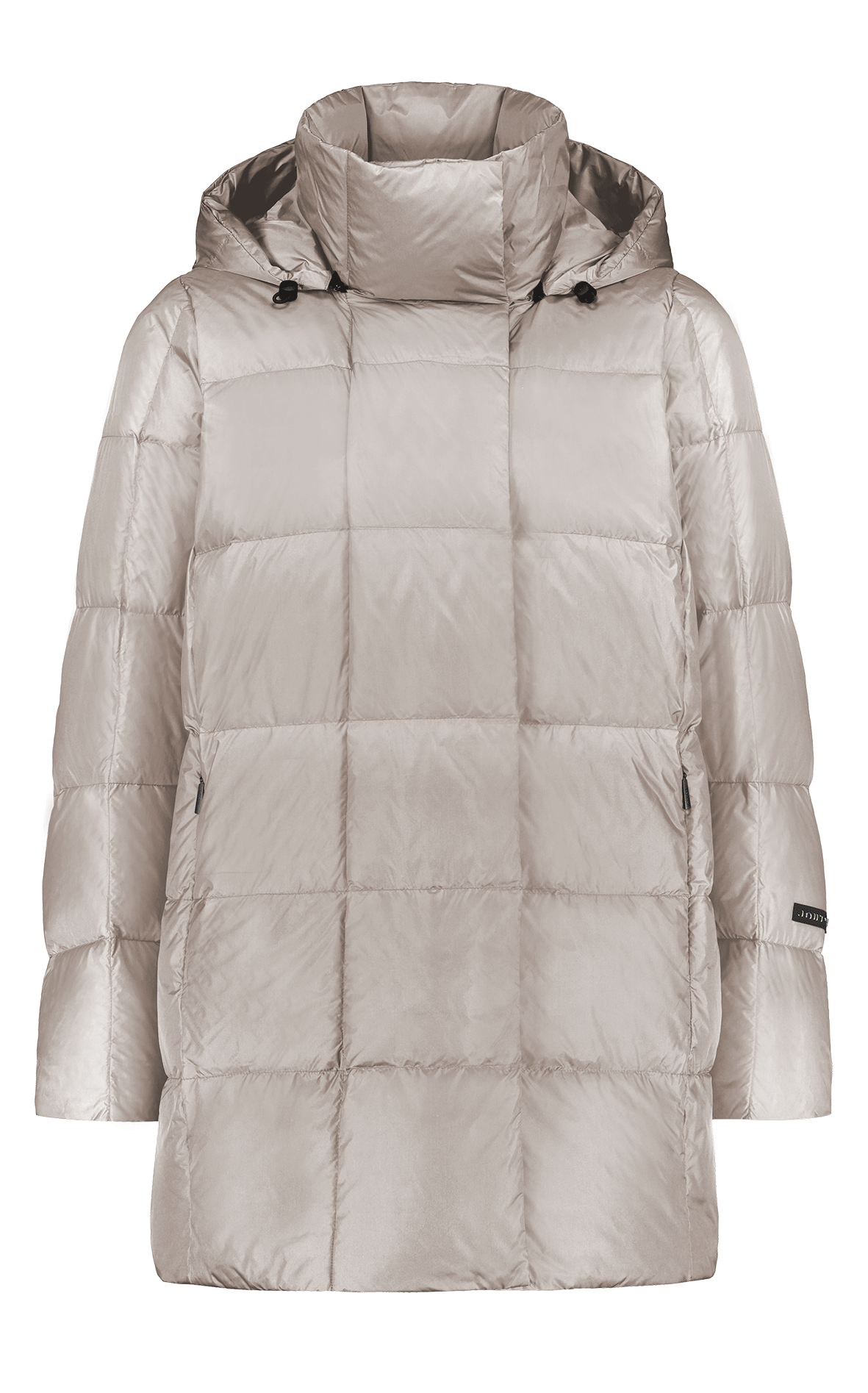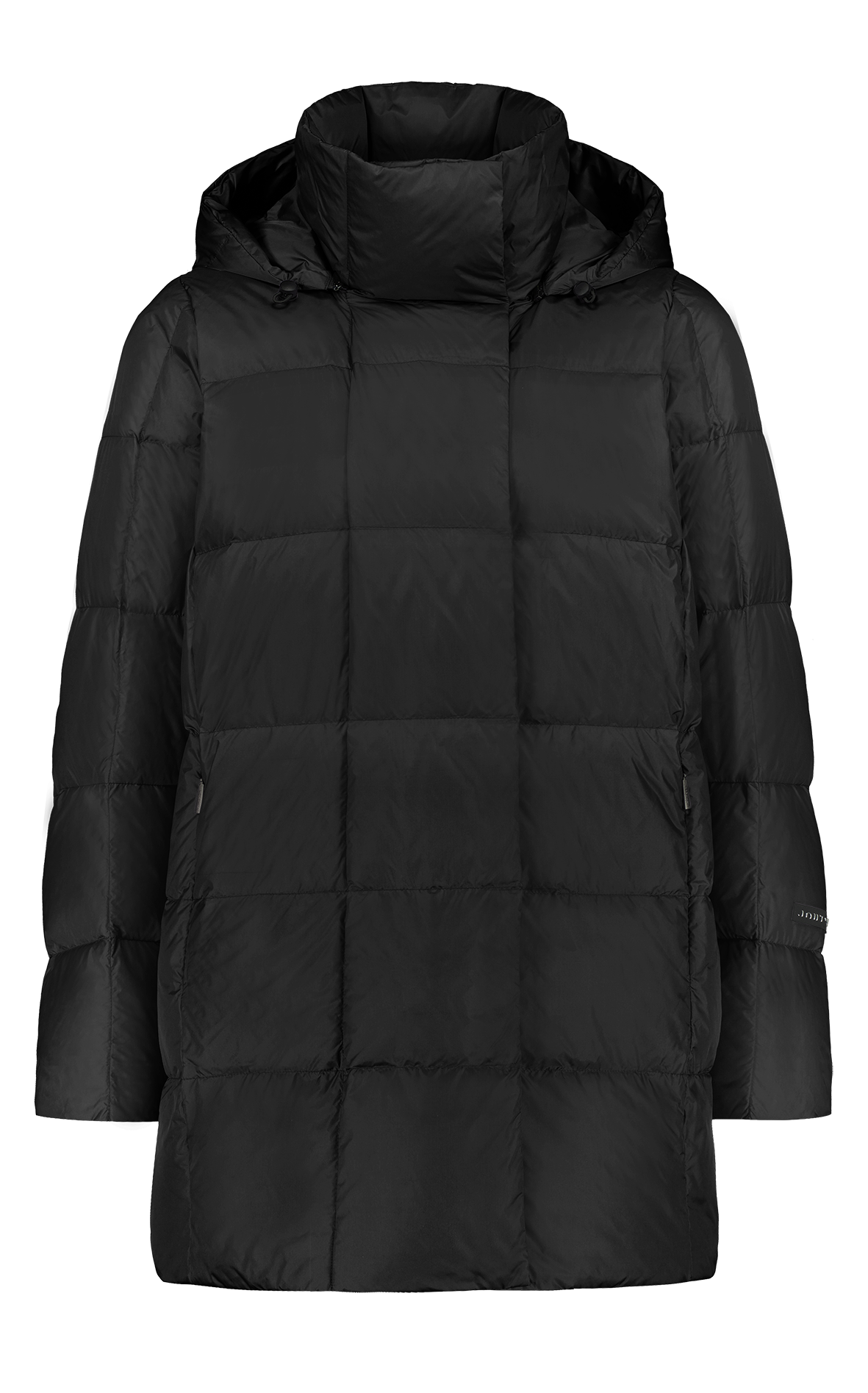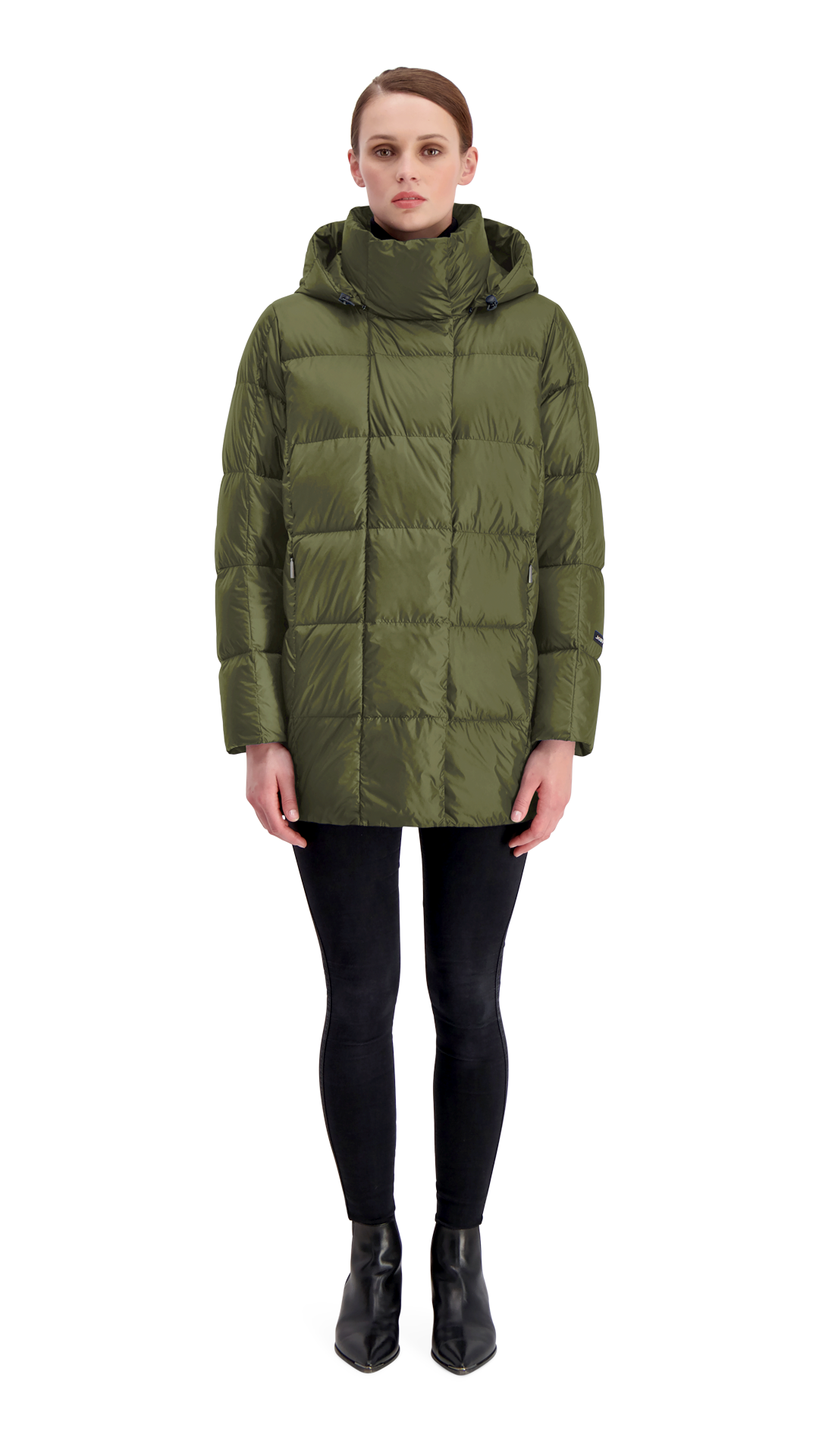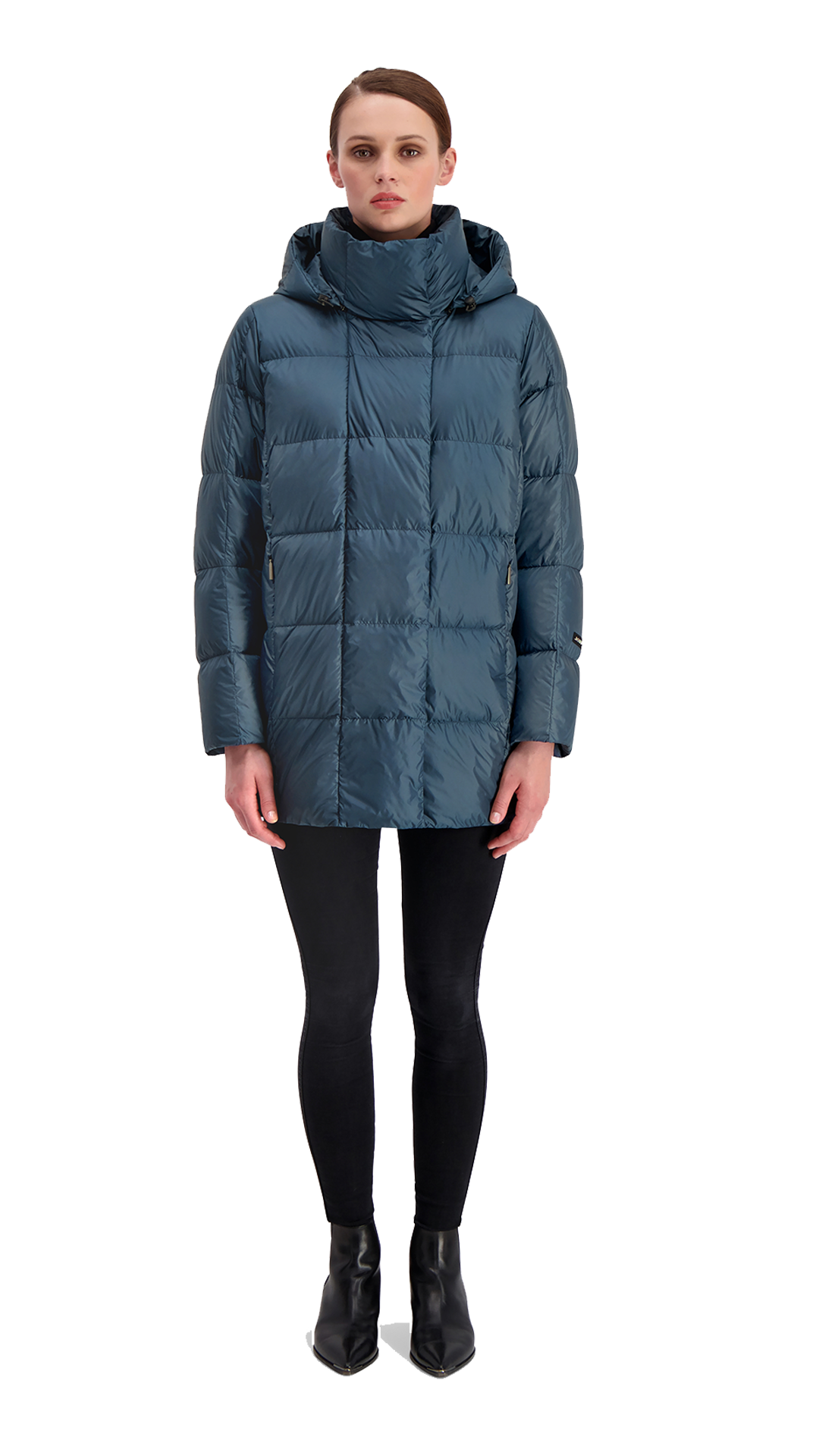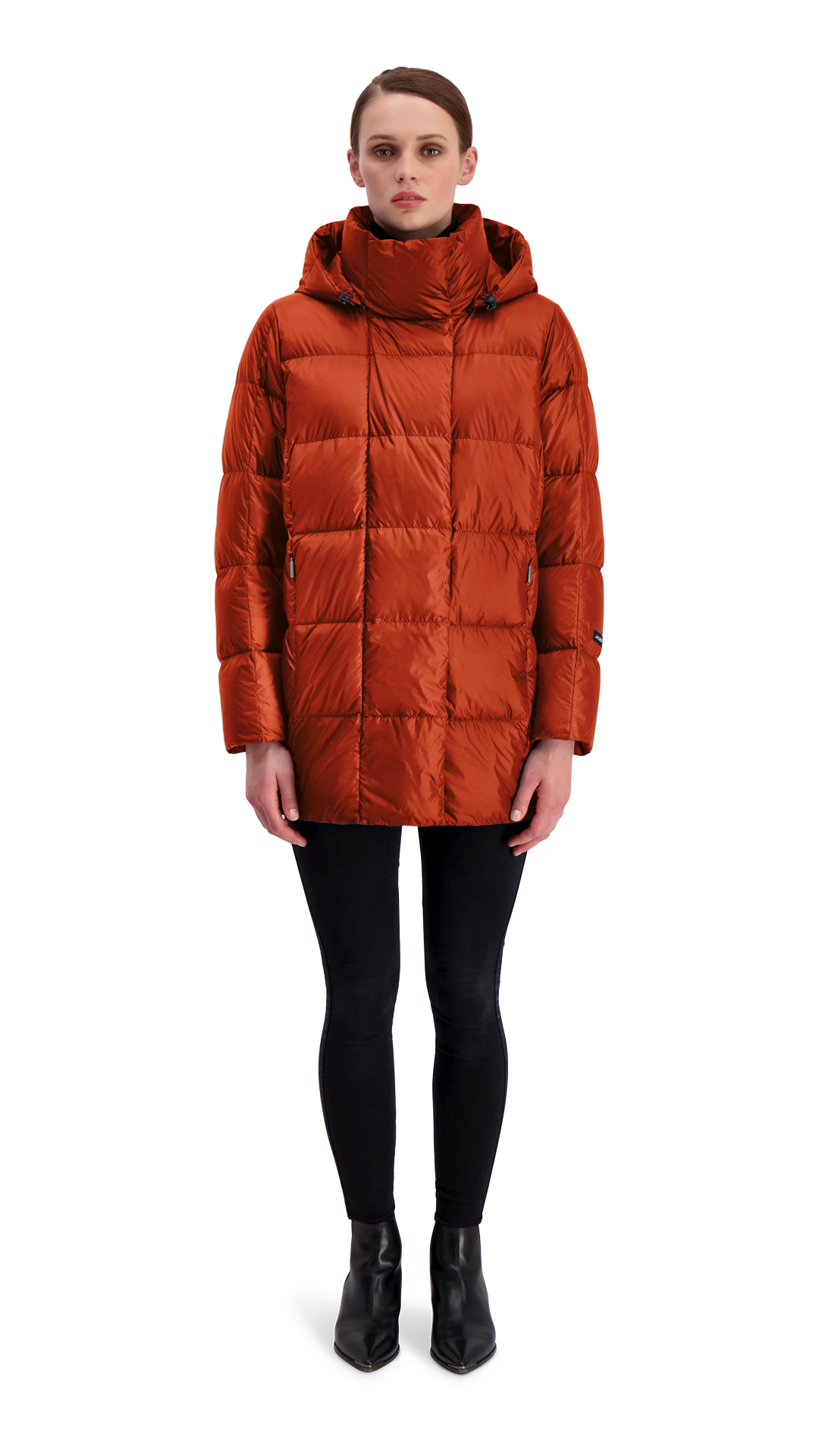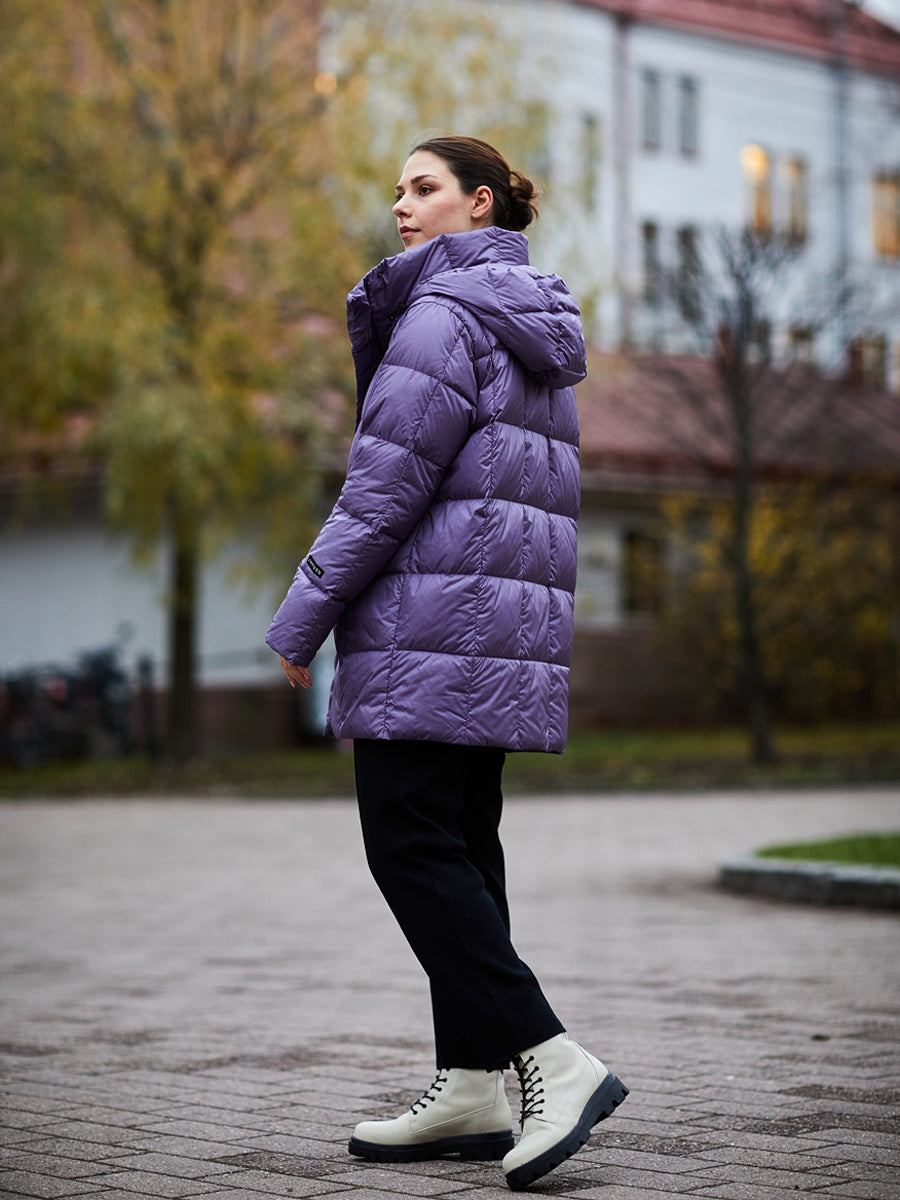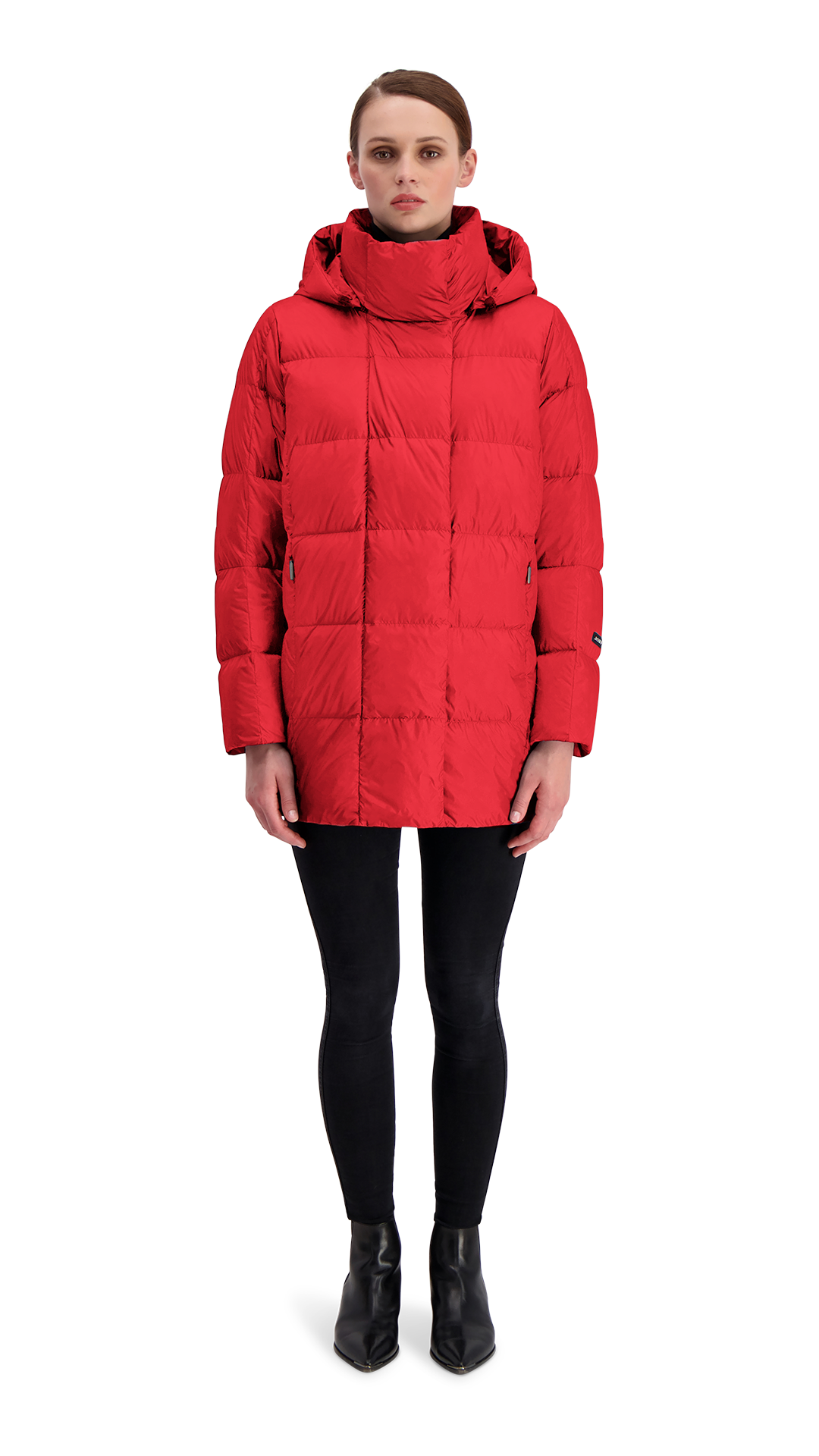 Regular price
499 €
Lowest price last 30 days:
Sale price
499 €
Regular price
Lowest price last 30 days:
Unit price
per
Fast worldwide delivery with DHL
NEW COLOR: Lavender and Night Sky! Versatile and comfy Alma light down coat has got its softly square guilted look from our Kulkuri down blanket! You feel the same light and wonderful sense of warmth, when you put this coat on you. Alma is a slightly warmer light down coat, that can be worn already early in the spring and all the way to late fall or even until mild winter. The look of the straight-lined coat can be nicely transformed with detachable hood and adjustment string on the hem and collar. Concealed zip pockets on the side seams. Sizes XXS-XXL. Straight fit.
Straight fit
Square quilted
Concealed zip pockets on the side seams
Sizes XXS-XXL
Detachable hood 
If you like square quilted Alma, but would like to have a longer coat, take a look at Essi, Almas big sister with longer hem
We accept Visa, Mastercard and American Express credit cards.
Our payment processing partner is Stripe. Stripe is certified as a PCI Level 1 Service Provider, the most stringent level of security certification available in the payments industry. Stripe is audited by the same firm that audits Google, Apple, and Amazon.
You can also choose to pay with PayPal. When selecting PayPal as payment option at checkout, you will be directed to the PayPal site to 'Log in' and review the amount shown before clicking 'Pay Now'. Once this transaction is complete, you will then return to Joutsen.com.
Washing and care instructions
Washing and care instructions
By complying with the care instructions you can ensure that your down product stays in good condition for a long time. Wash and air the down product regularly, because a down product is at its best when it is clean and fresh. A down coat should be washed once a year.

Washing

Check the wash temperature and follow the product's washing instructions. Make sure that the product has ample space in the drum of the machine. Wet the product through before washing. Use special down product detergent or a mild liquid detergent that contains no bleaching agents, and only use one-third of the usual amount. Do not use conditioner. Select a cycle with an ample rinse and an efficient and long spin cycle. The product can be dried in a tumble drier at a low-temperature setting, or in an airy space, fluffing it intermittently until the down filling is completely dry. If you use a tumble drier, you should stop the cycle intermittently and fluff the product by hand. The drying period varies greatly, depending on the product. Tumble drying takes a few hours, and drying by hand takes a couple of days.
When you wash a down coat, close the velcros and zippers, turn the product inside out, and remove any decoration before washing.
Joutsen® down products use special fabrics designed for down products. Due to the breathability of the fabrics, loose fluff in the filling may sometimes pass through the fabric. In minor quantities, this is normal and has no effect on the thermal properties of the product.
After washing, you may need to reimpregnate the coat in order to maintain the water repellent function.

Storage
Store the down product clean at room temperature in a dry and spacious place. Make sure that the product is dry before storage.

Continue where you left off