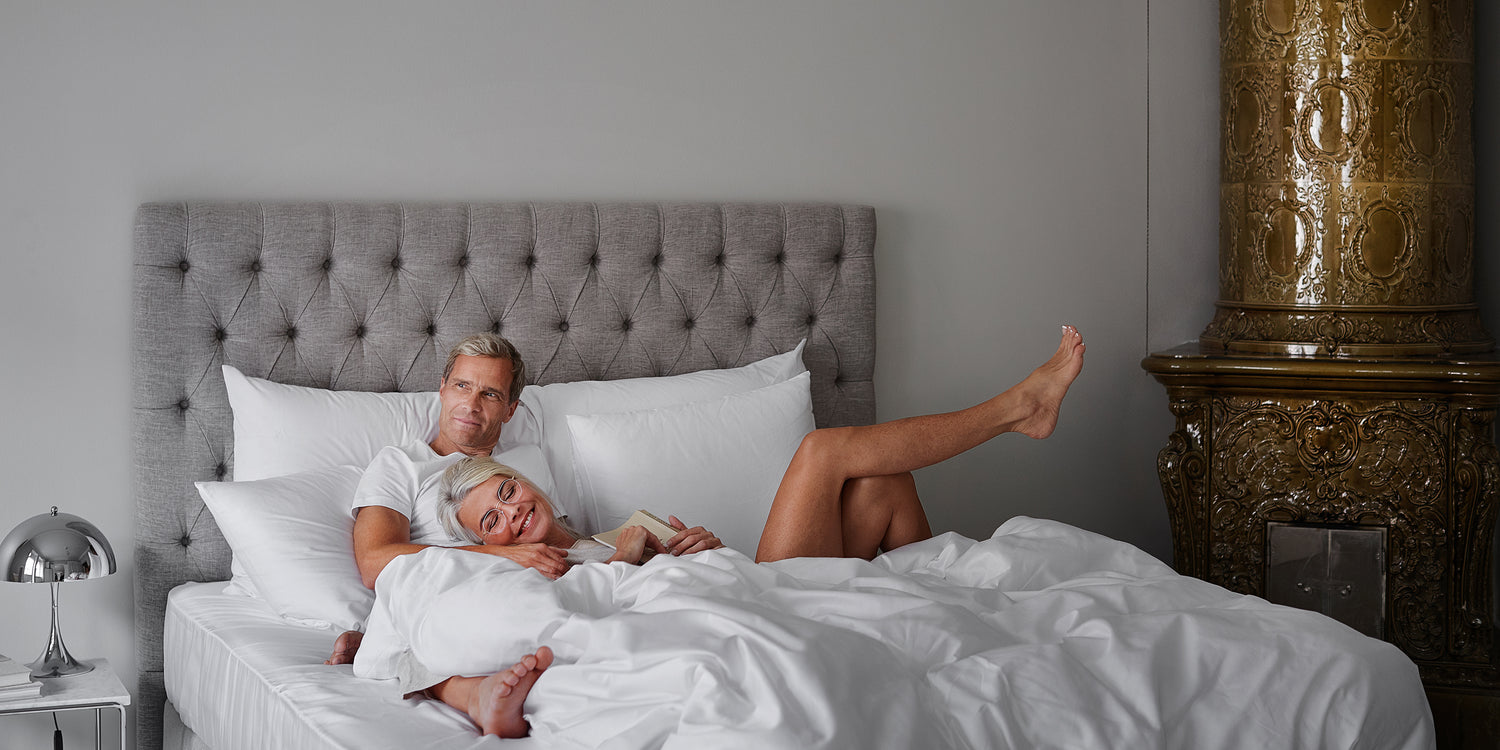 Choose the perfect down pillow for your needs
Which pillow should you choose to align with your sleep habits?
What pillow height offers you the most comfortable slumber?
How plush should your pillow feel beneath your head?
For younger users, especially children, a low-profile and soft pillow is the recommended choice to ensure their comfort and well-being.
For environmentally-conscious consumers, it's noteworthy that our pillows are meticulously crafted from enduring natural materials, and the down used in our products is certified to meet stringent ethical standards. Moreover, these responsibly sourced and certified materials are central to our commitment to sustainability, reflecting the durability and long-lasting nature
of our products.
In the spirit of ethical consideration, our products are crafted from natural materials. Additionally, the durability of our pillows aligns with responsible consumption.
When it comes to maintenance, washing these pillows at 60°C ensures both hygiene and a prolonged lifespan. This temperature strikes a balance between effective cleaning and safeguarding the integrity of the materials.
Delivering warmth & craftsmanship since 1936
Experience the legacy of Scandinavian excellence! Our impeccably clean and ethically sourced Joutsen-down products aren't just items, they're sustainable investments for your well-being. Join us in celebrating the purest form of comfort with the world's cleanest down products, artfully crafted for your utmost tranquility