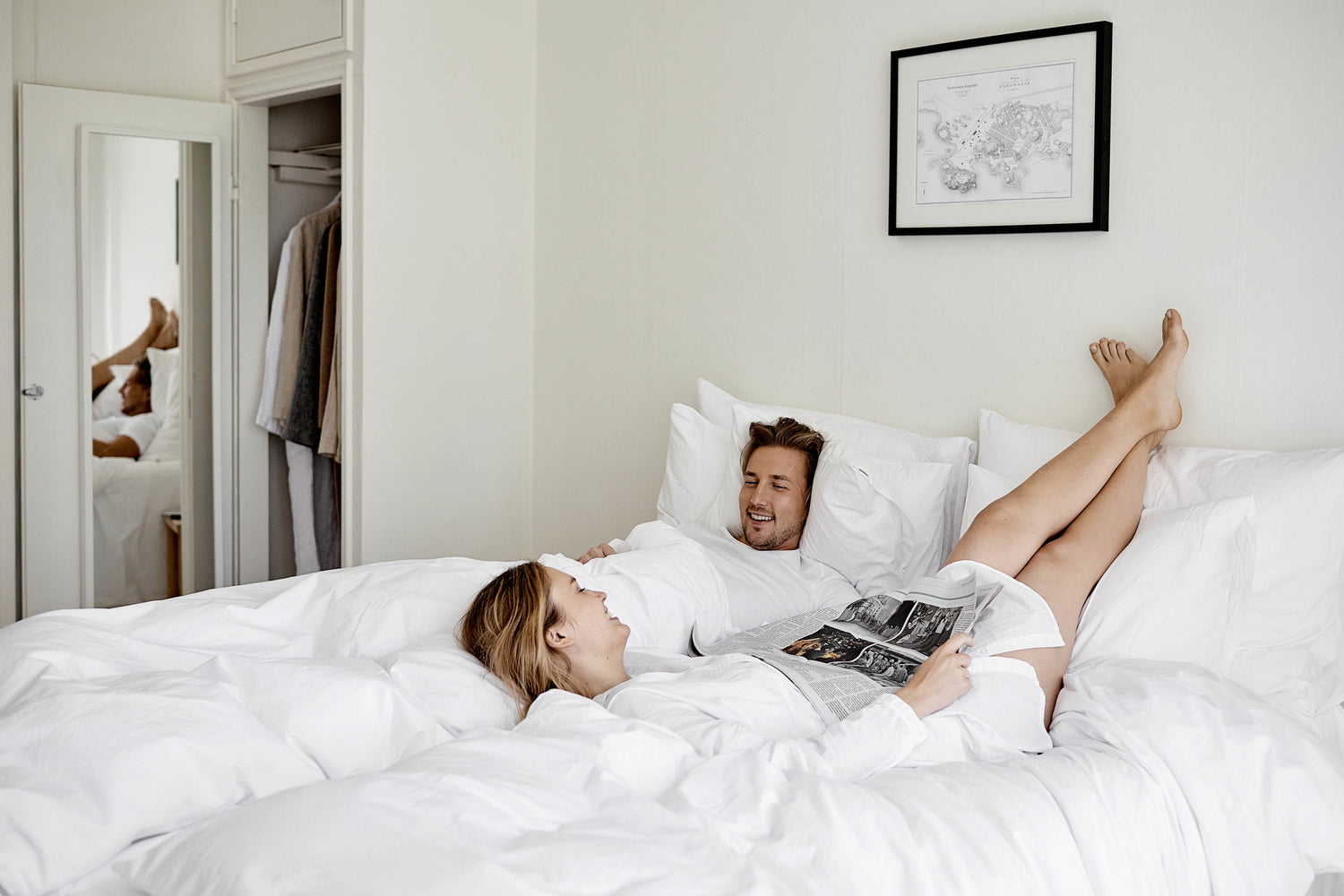 Here are five reasons why you'll love your down duvets and pillows
1. Made with gentle care
Have you heard about belief, that you get stomach cramps if you eat food made by an angry cook? What if you see nightmares or sleep restlessly, if you sleep in beddings, that have been manufactured in poor conditions? We don't want to take that risk! Already our founder Marius Pedersen had a basic idea was a family business with good spirit, that makes high quality down products.
Our family business has been passed on to fourth generation, but that thought still carries us. Our bedding factory and down refinery are located in Riihimäki, Finland. The products are made with love and care in a small work community, that enjoys working together. The manufacturing of down duvets and pillows is artisanal, so you can feel the craftsmanship and the pride of their work in every product.
4. Safe choice
In our products we do use only down, that comes from farms which provide good, natural living conditions to the birds. The down that we use is a byproduct of meat production. The down is prewashed when it comes to our factory. Most of the down product manufacturers use this prewashed down in their products. But we have own refinery in our factory, where we remove all the dust from the down, we wash it again without any harmful chemicals and heat it to 125 degrees. That way we can make sure, that the down in our products is free from dust and all sensitizing ingredients, which could cause allergic reactions. All our down duvets and pillows are granted with the 'allergy label' awarded by the Finnish Allergy, Skin and Asthma Federation.
You can safely sleep under our down duvets and lay your head on our down pillow. And also tuck you loved ones into bed.