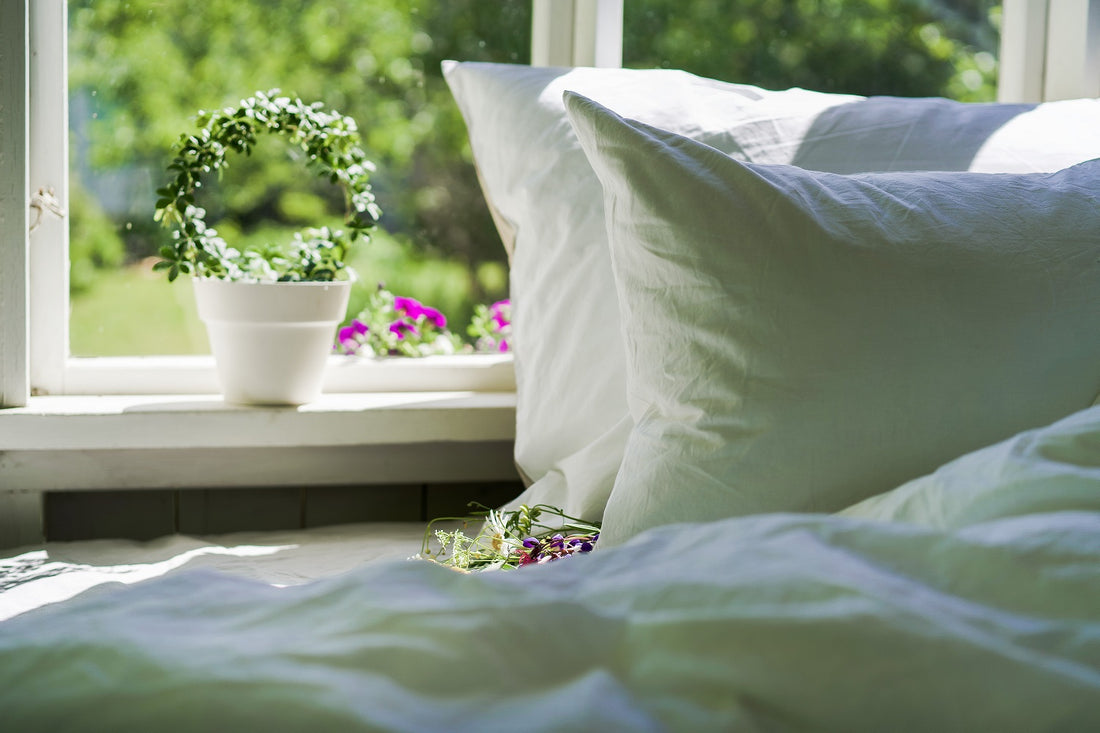 Are you someone who craves warmth or prefers a cooler sleeping environment? How fluffy do you want your duvet to be?
A well-selected down duvet offers the ultimate comfort, keeping you delightfully warm in winter and consistently comfortable throughout the summer. Opting for a warm down duvet can even help conserve energy by allowing you to maintain a lower bedroom temperature while enjoying its natural insulation
Super cool is the lightest and airiest option available, thoughtfully designed for those who relish sleeping in cooler conditions. With its breathable construction, it ensures a refreshing and comfortable sleep all year round.
Cool is your choice if your body generates a lot of warmth, i.e. you are always feeling hot, or if you are looking for a summer duvet. It provides the perfect balance of warmth and breathability, ensuring a pleasant and restful night's sleep even on hot summer nights.
Medium warm is for those embarking on their journey of down duvets, or for those who desire a versatile option suitable for year-round use, our medium warm selection is the perfect fit. Its adaptability makes it an excellent choice for various situations, whether it's your first down duvet purchase, a gift for someone with unknown preferences, or a companion for your boating or caravanning adventures
Warm, if you yearn for extra warmth, luxury, and a truly indulgent sleep experience, look no further than our warm down duvet. Ideal for those who often feel chilly during sleep or appreciate a touch of opulence, it offers exceptional volume and comfort. In larger sizes, it can even double as an exquisite bedspread, adding elegance and charm to your bedroom decor.
Extra warm Our extra warm down duvet is the right choice for ultimate warmth and coziness. Designed for those who seek maximum insulation and have yet to find a duvet that keeps them sufficiently warm at night, it provides an extra layer of comfort and protection. It's particularly beneficial for older individuals who tend to feel cold or for anyone needing additional warmth due to illness.
No matter which duvet type you choose, you'll immediately notice the remarkable difference compared to an ordinary blanket. The lightness of a down duvet provides a wonderfully cozy and naturally warm sensation, enveloping you in a secure little nest. Once you experience this, you won't want to settle for anything less.
Upgrade to the extraordinary comfort of a down duvet today and embrace a sleep experience unlike any other.