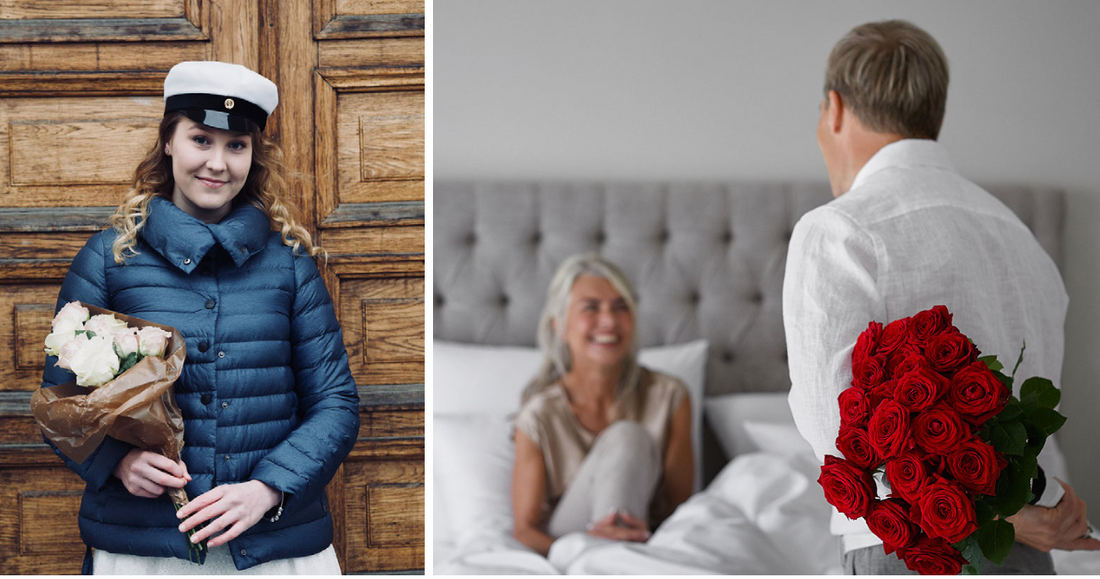 LIFE IS FULL OF OCCASIONS TO CELEBRATE WITH FRIENDS AND FAMILY
During this time of year, there are many reasons to gather your friends and family and celebrate different festive occasions. Graduations, birthdays, weddings and other festivities taking place during spring and summer.
So, step into our world of softness and convenience, where you can effortlessly find the perfect gift that will bring happiness to your loved ones. Embrace the spirit of celebration, knowing that we've made it our mission to curate a selection of the finest, softest gifts to enhance your special occasions. Enjoy the journey of finding that one gift that will create lasting memories and be cherished for years to come.
"I just love my new take-along down blanket. That's what I've been looking for, for a long time. A really small package to take with me which gives me feather-lite comfort when I need it. Highly recommended!" Sven B, Germany


Cool Syli down duvet from 269€
"Great choice for summer!" Daiga P, Latvia
"Highly recommended, these slippers are just like fluffy doonas on your feet. Soft and amazingly warm do yourself a favour!" Kathy T, Australia