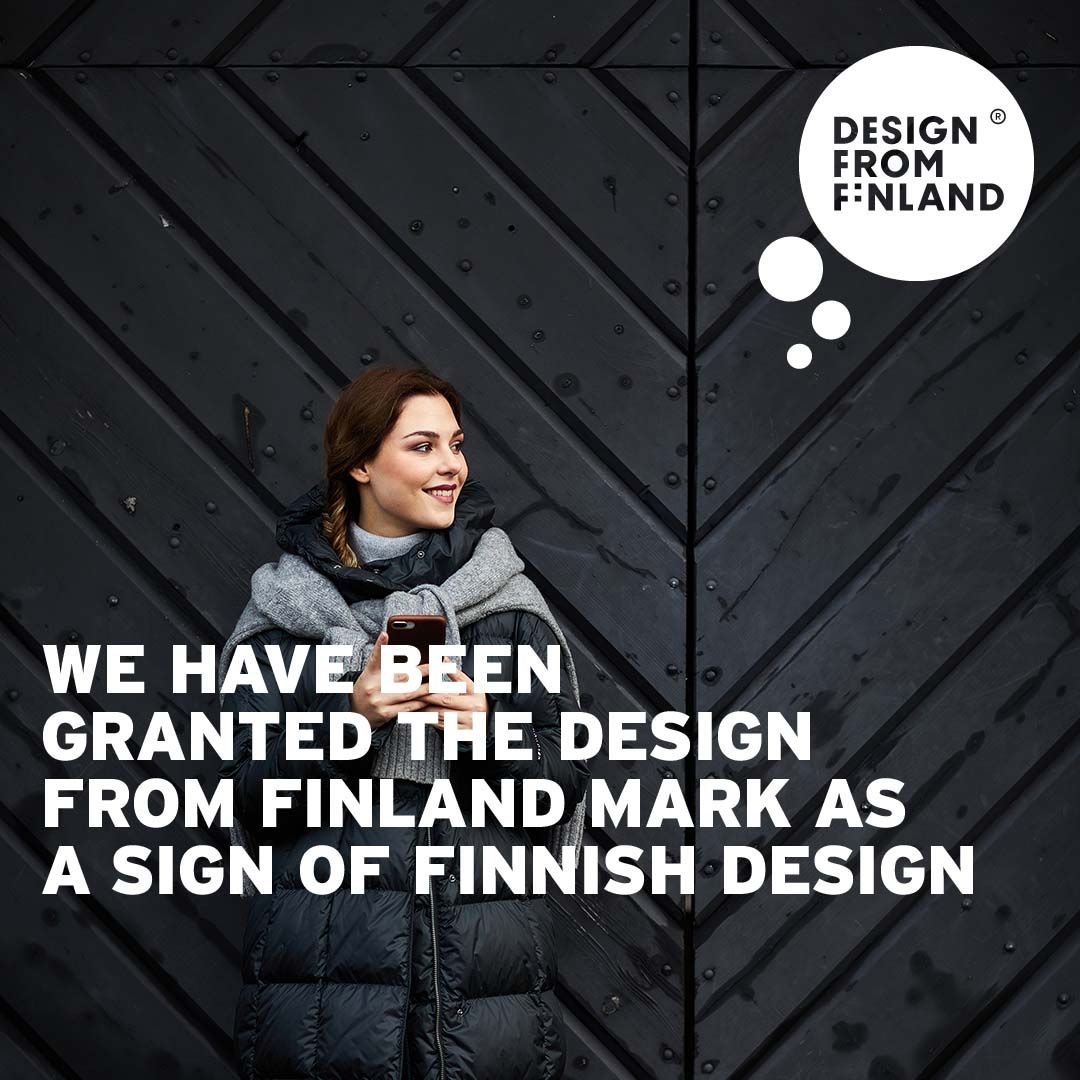 We are proud to announce that the Joutsen light down and down coats have been awarded the Design from Finland label.​​​​​​​​
Design from Finland
​​​​​​​​
Joutsen coats strongly represent Finnish design expertise. The Design from Finland label shows that we design coats professionally and responsibly. The label is awarded to products whose design enhances responsibility for durability, repairability, usability, and material selection. ​​​​​​​​
​​​​​​​​
Our operations and manufacturing have met the criteria of responsibility, for creating jobs in Finland and supporting the skills, well-being, and equality of employees.​​​​​​​​
Read more about the label here