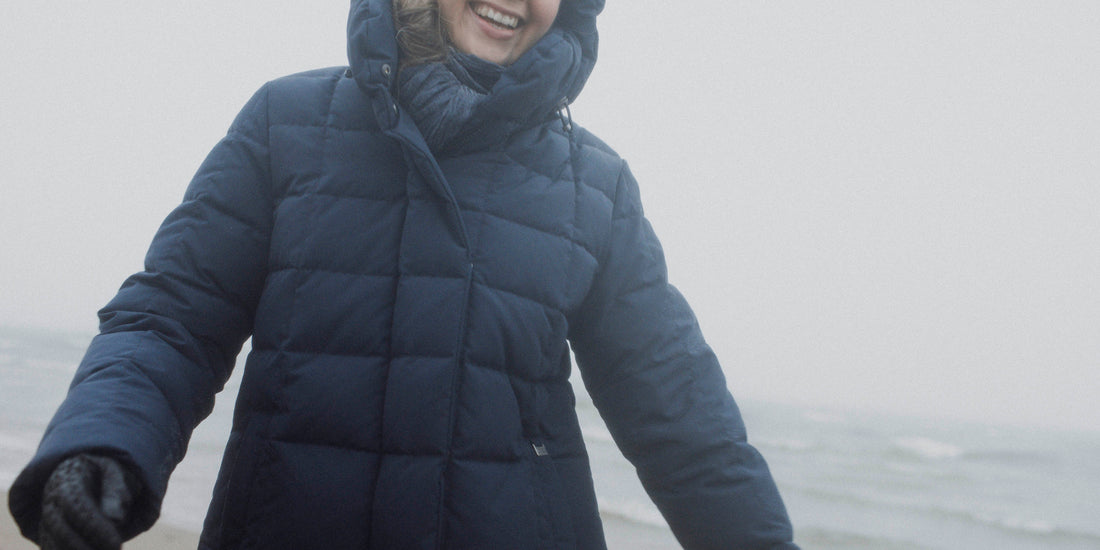 The home and roots of Joutsen down coats is in Finland and the Nordic countries.
The purity of nature and the clear variation between the seasons are the central Finnish characteristics that have functioned as the basis for the design of the Joutsen coats.
The clarity and timelessness of Scandinavian design and patterning guarantee an exceptionally long useful life for your down coat. The same classic characteristics are definitely also taken into consideration in all the choices of material.
With the help of a testing program honed through decades of experience, we research the properties, durability, washability, and impenetrability of the down, and the suitability for extremely low temperatures of all the materials we use.
This is why the quality of Joutsen down coats is well-known to be of an extremely high level – we never ship out anything unfinished or mediocre.
The patterning of down coats is a true art form, which we have put a lot of focus on during the past years.
Good patterning presents itself not only as harmonious style, but most of all it can be felt immediately during the first fitting of a new coat.
For these reasons, a Joutsen down coat is not just a down coat among others, but its advanced design, sizing and thorough workmanship can be felt when you wear the coat. You can sense the decades-long Joutsen tradition meeting with modern design in a natural way that blends into your daily life in the form of a garment.