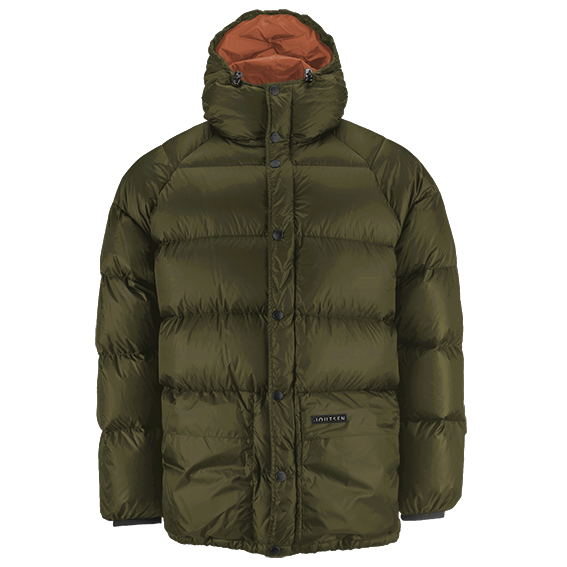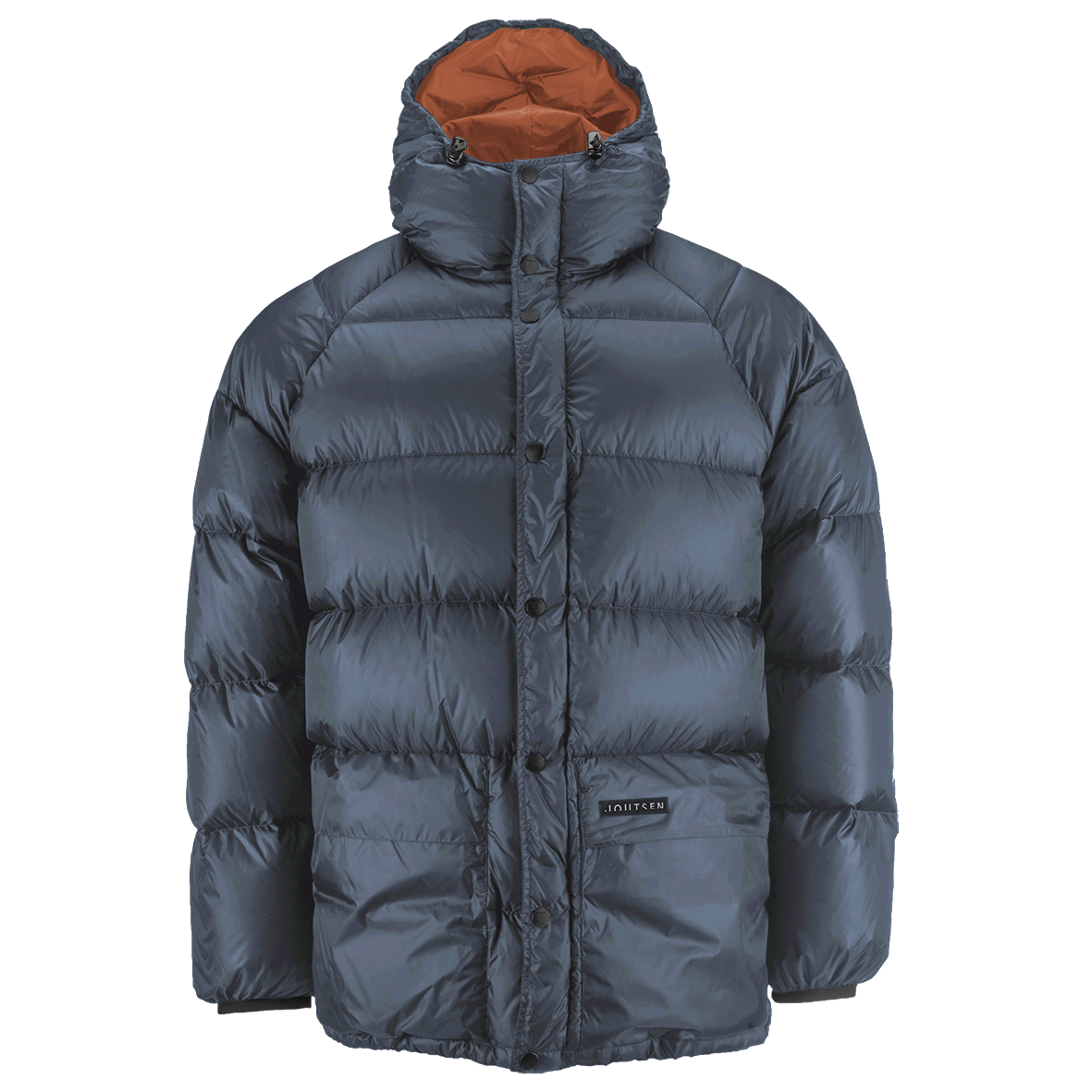 Tauko
Down Coat Limited Edition
Regular price
549 €
Lowest price last 30 days:
Sale price
549 €
Regular price
Lowest price last 30 days:
Unit price
per
Fast worldwide delivery with DHL
Tauko Limited Edition comes in Atlantic Blue and Forest Moss with Autumn Orange lining fabric. The Tauko down coat is a Joutsen classic, and continues to be one of our most popular products. There isn't a season in year when this coat wouldn't be convenient. The original idea was to manufacture a garment that would be easy to use on breaks, such as rest breaks during skiing and hiking, and that would be easy to take along. Those who have purchased this coat know that the coat is also excellent for cool summer nights, fishing trips, outdoor activities, snow shovelling, dog walks, outdoor sports events, and for many other occasions when you are in need of lightness, ease of use and, above all, warmth around you. In fact, this type of basic horizontally-stitched down coat in a loose size is now also fashionable on city streets.
Limited Edition
Autumn Orange lining fabric 
Horizontally-stitched down coat for both men and women
The coat can be packed into a small space using the coat's front zip pocket
Fabric 100 % microfibre polyamide
Two-way zipper adds comfortability and daily functionality
The coat has a protective non-detachable hood
Light, warm and versatile
Sizes S-2XL
Front zip and a front panel equipped with press studs
Tightening strings at the hem and the edge of the hood
We accept Visa, Mastercard and American Express credit cards.
Our payment processing partner is Stripe. Stripe is certified as a PCI Level 1 Service Provider, the most stringent level of security certification available in the payments industry. Stripe is audited by the same firm that audits Google, Apple, and Amazon.
You can also choose to pay with PayPal. When selecting PayPal as payment option at checkout, you will be directed to the PayPal site to 'Log in' and review the amount shown before clicking 'Pay Now'. Once this transaction is complete, you will then return to Joutsen.com.
By complying with the care instructions you can ensure that your down product stays in good condition for a long time. Wash and air the down product regularly, because a down product is at its best when it is clean and fresh. A down coat should be washed once a year.

Washing

Check the wash temperature and follow the product's washing instructions. Make sure that the product has ample space in the drum of the machine. Wet the product through before washing. Use special down product detergent or a mild liquid detergent that contains no bleaching agents, and only use one-third of the usual amount. Do not use conditioner. Select a cycle with an ample rinse and an efficient and long spin cycle. The product can be dried in a tumble drier at a low-temperature setting, or in an airy space, fluffing it intermittently until the down filling is completely dry. If you use a tumble drier, you should stop the cycle intermittently and fluff the product by hand. The drying period varies greatly, depending on the product. Tumble drying takes a few hours, and drying by hand takes a couple of days.
When you wash a down coat, close the velcros and zippers, turn the product inside out, and remove any decoration before washing.
Joutsen® down products use special fabrics designed for down products. Due to the breathability of the fabrics, loose fluff in the filling may sometimes pass through the fabric. In minor quantities, this is normal and has no effect on the thermal properties of the product.
After washing, you may need to reimpregnate the coat in order to maintain the water repellent function.

Storage
Store the down product clean at room temperature in a dry and spacious place. Make sure that the product is dry before storage.